10th Invertebrate Biodiversity & Conservation Conference
10th Invertebrate Biodiversity & Conservation Conference
By Robyn Lawrence
 April 14, 2011
 Tags: 

Blogs & news

Communications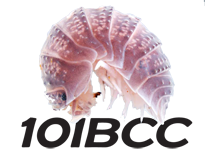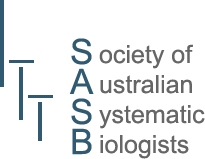 The 10th Invertebrate Biodiversity & Conservation Conference (IBCC) / Society of Australian Systematic Biologists (SASB) Conference will be held at St Mary's College, Parkville, Melbourne from Sunday 4th – 7th December 2011.
The conference will be followed by a National Invertebrate Conservation Workshop on Thursday 8th December 2011.
Symposia
The conference will run several symposia with themes of major importance:
Tropical invertebrate diversity: from rainforest to reef
Species in principle and in practice – morphological and genetic approaches to defining species boundaries
Assessing and countering threats to invertebrates
Biodiversity and biosecurity: can one work without the other?
Expression of Interest
Intending delegates are encouraged to submit papers / posters in their area of expertise in relation to one or more of the conference themes.
Important Dates for the Conference
Call for Abstracts from February 2011
On-line registration opens February 2011
Abstracts due by 30th September 2011
Notification of acceptance of abstracts 14th October 2011
Early registration 17th October 2011
Welcome Reception Sunday 4th December 2011
Conference 5th – 7th December 2011
National Invertebrate Conservation Workshop 8th December 2011
Contact Details
Conference Organiser: Sally Brown
Address: PO Box 108, Kenmore, QLD, 4069, Australia
E-mail: sally.brown@uq.net.au
Phone: (07) 3201 2808
Fax: (07) 3201 2809
Website: http://www.conferenceconnections.com.au