15th International Congress of Myriapodology
15th International Congress of Myriapodology
By Lynne Sealie
 April 8, 2011
 Tags: 

Blogs & news

Communications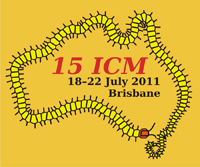 The 15th International Congress of Myriapodology will be held from the 18 July – 22 July, 2011 in Brisbane, Australia.
The congress will have a special focus on the myriapod fauna of Asia and the lands and islands of the Pacific basin.
Conference Website: http://www.15icm.org.
Important Dates on Conference Website
Call for Abstracts on-line 15 June 2010
On-line registration opens 15 June 2010
Abstracts due by 31 March 2011
Notification of acceptance of abstracts 15 May 2011
Early registration closes 17 June 2011
Conference starts 17 July 2011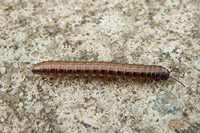 Myriapodologists study multi-legged arthropods (centipedes, millipedes, Symphyla and Pauropoda) and velvet worms (Onychophora). These little-studied groups have been shown to be excellent subjects for studies in evolution, biogeography, developmental genetics and environmental monitoring.