ALA Director raising money for Vinnie's CEO Sleepout
ALA Director raising money for Vinnie's CEO Sleepout
By Nick dos Remedios
 June 16, 2014
 Tags: 

Blogs & news

Communications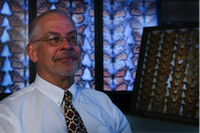 Help raise money for the Homeless
This Thursday, June 19, The Atlas of Living Australia Director John La Salle will be participating in Vinnie's CEO Sleepout to "not only raise awareness about homelessness but vital funds to help break the cycle of homelessness in our community".
To paraphrase from the CEO Sleepout website:
During this event "Australian CEO's and community leaders experience homeless life for one night in winter.  The discomfort of sleeping on the streets is a fragment of the larger reality we hope to impart upon influential leaders of the community as part of the Vinnies CEO Sleepout.  With their help, and yours, we can fight the issue of homelessness together"
This is a extremely worthy cause, and gives the Atlas a little bit of publicity and recognition. John would be most grateful for any help and support – and remember that donations, no matter how small, will add up to support a very worthy cause.
You can donate to support his effort at the following url:
http://www.ceosleepout.org.au/ceos/act-ceos/john-la-salle
Remember – donations are tax deductible, and a receipt will be sent to you immediately upon donating.
Thanks for much for any support – and feel free to pass this on to anyone you think might be interested.