An easier way to login to the ALA
An easier way to login to the ALA
By Admin
 August 10, 2015
 Tags: 

Blogs & news

Communications

How to

Tools & Apps
From the family pet's name to your Mother's maiden name, a favourite species of Australian wildlife or just plain old haphazard 'password'… Creating and remembering multiple passwords has become a frustrating requirement in our online lives.
Previously, when new visitors to the Atlas of Living Australia website were asked to create a new login to access our tools or 'report a sighting', some might have been quick to click the red cross in the corner and mumble "ergh, never mind" when asked to fill in another long details form.
Great news! It is now much easier for new and existing members to interact with our website: users can now create a login using a Twitter, Facebook, or Google account. Existing Atlas of Living Australia members will also be able to link their ALA account to a preferred social media account (with the same registered email address) for a quicker and easier logon experience.
This added option is all part of our current mission to revitalise the Atlas of Living Australia website in 2015 and encourage new users to get involved with the Atlas.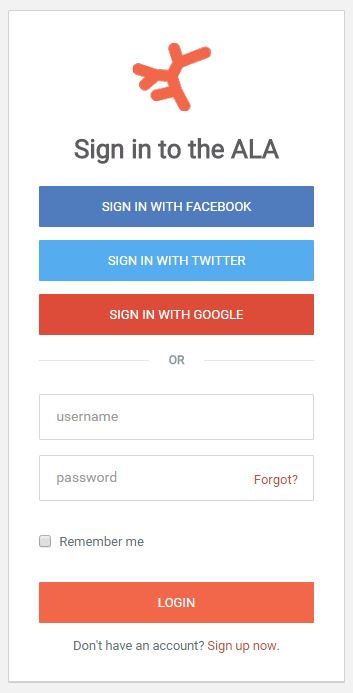 If you are having trouble with your ALA login, please email support@ala.org.au