Citizen scientists track Gang‐gangs in Canberra
Citizen scientists track Gang‐gangs in Canberra
By Nick dos Remedios
 April 28, 2014
 Tags: 

Blogs & news

Citizen science
Celebrating the 50th birthday of the Canberra Ornithologists Group (COG), citizen scientists across the Canberra region are recording sightings of Gang-gang cockatoos.
Enabled by the Atlas of Living Australia, the Gang-gang survey encourages residents in the Canberra region to report sightings  in their backyards and beyond.
"The exciting thing about citizen science is that anyone can do it," says Kathy Eyles, communications manager for the Gang-gang project. "It empowers individuals to contribute to science and assembles enough people to make large scale surveys possible."
COG hopes the Gang-gang survey will get a whole new audience excited about bird‐watching and cultivate their interest in learning more about native birds and their habitat.
Data being collected includes site location, bird numbers and ages and notes about behaviour and habitat. The website went live on 1 February 2014 and to date has attracted almost 100 observers and over 650 records.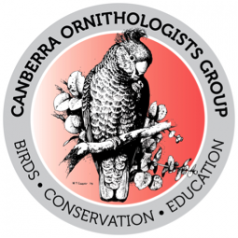 The Gang-gang survey also involves four week-long blitzes – the Gang-gang Muster – which will be held during May, August and November this year and February next year.
COG will use the data to understand more about the ecology of the Gang-gang within the ACT region. At present, little is known about the species' abundance, movements, food preferences, seasonal distribution, or the frequency or success of breeding events.
The Gang‐gang Cockatoo is a much loved and easily recognised species that is part of Canberra's bush capital identity. This popular bird is the faunal emblem for the ACT and appears on the logo of both the ACT Parks and Conservation Service and COG.