Join the Panboola Bioblitz – Now Postponed to May 16/17
Join the Panboola Bioblitz – Now Postponed to May 16/17
By Nick dos Remedios
 April 8, 2014
 Tags: 

Blogs & news

Citizen science
Update 9 Apr 2014 – BREAKING NEWS! Due to bad weather warnings of heavy rain with the possibility of thunderstorms, we have reluctantly decided to postpone the Panboola Bioblitz to May 16/17th
The wetlands are already saturated because of recent high rainfall and the further rain predicted will make the area impossible for many go the proposed surveys.
The Atlas of Life and Panboola Wetlands Trust team is very sorry about this and apologise to all of you who have signed up for surveys and made arrangements to join us.
Your bookings for surveys will be kept unless you tell us you are unable to come in May. Contact Libby Hepburn: 02 6495 0917 if you would like further information.
The original posting follows….
Come to the coast and join the Panboola Bioblitz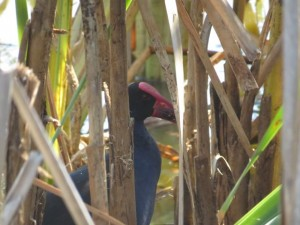 The regional biodiversity project Atlas of Life in the Coastal Wilderness is partnering with Panboola Wetlands and Heritage Project inc. and Landcare to put on this ambitious festival of nature.
There are 40 surveys over the 30 hours of the Bioblitz covering everything from water bugs to shell middens, birds to bats and flora and reptile hunts. See the website www.alcw.org.au for details and to make your bookings to reserve your place on chosen surveys.  Join scientists and naturalists, families and friends to find, and record biodiversity – from 7am Friday 16th May (was originally 11 April) to 4pm Saturday 17th, this is a FREE event for everyone, explore on your own, or sign up for surveys with experienced leaders. Everyone is welcome.
Contact Patrick Tegart : Project -co-ordinator  T: 0449 162 594  e: pd.tegart@gmail.com