Australia's Virtual Herbarium helps unlock the history of invasive species
Australia's Virtual Herbarium helps unlock the history of invasive species
By Admin
 August 26, 2015
 Tags: 

Blogs & news

Collections

Communications
A team of Victorian researchers has analysed data extracted from over three million plant specimens to reconstruct the introduction of invasive plant species into Australia for the first time.
Invasive plants are estimated to cost the Australian economy over $4 billion a year through lost production and increased control costs.  They have also been linked to the extinction of several endangered species.  Understanding how invasive species are introduced into Australia helps put steps in place to prevent them getting here in the first place.
Australia's Virtual Herbarium (AVH) brings together specimen data from many of Australia's herbaria (specialised museums that house collections of dried plants, algae and fungi) and makes it freely available on the web, providing the most complete and up-to-date picture of Australia's botanical diversity available.
Researchers from a joint project between the University of Melbourne and the Victorian Government used the data stored with each plant specimen to pinpoint where and when species were found in Australia for the first time.  By matching this with information about where else in the world the species was found, and what types of things people used the species for, the researchers were able to estimate the species most likely pathway of introduction into Australia.
"What we found was that the pathways of introduction have diversified substantially over the last 150 years.  In the early years after European settlement, we saw mostly grasses and legumes used for food or fodder arrive from Europe, whereas the species arriving now come from all corners of the globe for mostly ornamental purposes", said Aaron Dodd, the lead author of the study.
Large-scale research projects like this one demonstrate the importance of expertly identified, specimen-based records for research and how this information can be used to inform areas other than plant taxonomy.  Such projects have only become possible through the recent digitisation of the physical specimens held by herbaria and the sharing of that information via portals such as AVH and the Atlas of Living Australia (ALA).
Research Links:
The original research described in the article is available from the journal Diversity and Distributions.
By Admin
 August 10, 2015
 Tags: 

Blogs & news

Communications

How to

Tools & Apps
From the family pet's name to your Mother's maiden name, a favourite species of Australian wildlife or just plain old haphazard 'password'… Creating and remembering multiple passwords has become a frustrating requirement in our online lives.
Previously, when new visitors to the Atlas of Living Australia website were asked to create a new login to access our tools or 'report a sighting', some might have been quick to click the red cross in the corner and mumble "ergh, never mind" when asked to fill in another long details form.
Great news! It is now much easier for new and existing members to interact with our website: users can now create a login using a Twitter, Facebook, or Google account. Existing Atlas of Living Australia members will also be able to link their ALA account to a preferred social media account (with the same registered email address) for a quicker and easier logon experience.
This added option is all part of our current mission to revitalise the Atlas of Living Australia website in 2015 and encourage new users to get involved with the Atlas.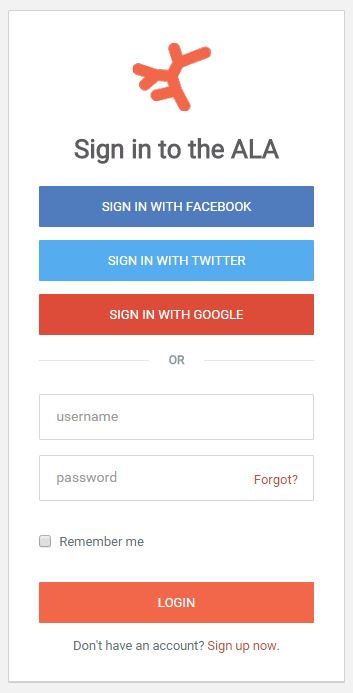 If you are having trouble with your ALA login, please email support@ala.org.au
By Admin
 June 26, 2015
 Tags: 

Blogs & news

Citizen science

Communications

How to

Tools & Apps
You might have noticed that the Atlas of Living Australia website has gone through a few changes in appearance over the past 6 months. We are currently upgrading our user interfaces to be consistent with our refreshed homepage.
This week the Atlas released a redesigned version of our Report a Sighting page, which allows users to report on sightings of species and upload their images to the Atlas. The map functionality has been simplified and we've added a new tool called "location-based species suggestion tool" which provides thumbnail images of species that are known to occur in the user's location. The page has also been optimised for use on mobile phones and tablets.
The Atlas has some exciting new identification tools in development that are soon to be released. We are also working on the capability to join the Atlas through your existing Social Media profiles such as Twitter, Facebook, and Google.
If you have any questions or comments regarding the ALA website upgrades, please send to support@ala.org.au
By Admin
 June 1, 2015
 Tags: 

Blogs & news

Collections

Communications

Data
During April 13-17 2015, the Atlas of Living Australia (ALA) and CSIRO hosted an international summit focused on data sharing and strategies for leveraging common digitisation practices and protocols. This event grew from conversations and interactions after an iDigBio Summit in November of 2014 between the ALA, Australian National Insect Collection (ANIC), a representative from China's National Specimen Information Infrastructure of China (NSII), and the iDigBio team from the USA.
What do we mean by "digitisation" and why is it important? Digitisation is the act of creating a digital record for an existing physical one. For example, transcribing hand-written specimen tags or photographing old expedition diaries into digital and searchable resources. Digitisation ensures that fragile physical collections be preserved long-term; reducing physical handling of items which would cause deterioration over time or even loss. Allowing these digital versions to be available online is important to global biodiversity research; eliminating the requirement to visit a collection in person, these resources become available to anyone, anytime, anywhere.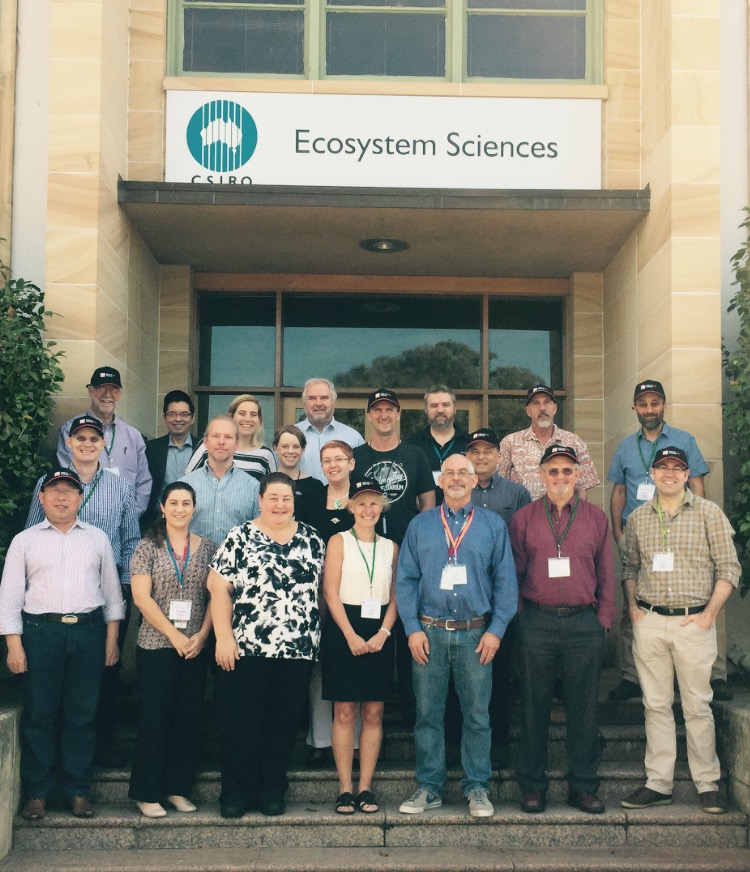 Representatives from across Australia and around the globe converged on the CSIRO Black Mountain site in Canberra to share their knowledge, experience, and thoughts on issues such as: data sharing, digitisation techniques, imaging, new technologies, data visualisation, outreach, public participation, and project management. Participants also had a chance to tour some of the CSIRO collections that are held in Canberra: Australian National Wildlife Collection, Australian National Insect Collection, and neighbouring Australian National Botanic Gardens.
The summit gave stage to representatives from international collections such as the Smithsonian and the Natural History Museum of London, and locally the  Australian Museum, the Royal Botanic Gardens, SA Museum, and the Marine Biodiversity Hub (just to name a few), to share their current results and future requirements in the global effort to digitise and share records to enable open access in biodiversity knowledge.
After 4 days of presentations and discussions, the workshop participants reached five important conclusions and associated action items, these crucial points and greater detail on the summit program can be investigated further in a recent piece by iDigBio's Gil Nelson.
Please visit the following link for further information about this event: https://www.idigbio.org/content/digitization-biological-collections-global-focus
By Admin
 May 5, 2015
 Tags: 

Australia's species

Blogs & news

Citizen science

Collections

Communications

Data

DigiVol

Education

How to

Indigenous

Mapping & analysis

Tools & Apps
The Atlas of Living Australia encourages its users to complete a quick online survey on the features and functions of the website.
The Atlas of Living Australia website has been operating since 2010 and provides free, online access to a vast repository of information about Australia's biodiversity. It supports research, environmental monitoring, conservation planning, biosecurity activities, education, citizen science, and the digitisation of millions of existing physical records around the country. The Atlas has over 54 million records on approximately 110,566 Australian species (as at May 2015 and growing rapidly), these records can be investigated through individual species profiles containing photos and collections data, and by using the mapping and analysis tools developed by the Atlas.
The Atlas of Living Australia would like to discover more about how the Atlas assists users to gain further information on Australian species and how the Atlas can improve for the future. An online survey has been developed to gain further insight into how you use the Atlas and an opportunity for you to provide the Atlas with some important feedback. No matter how much or how little you use the Atlas of Living Australia, we would like to hear from you – as an added incentive, you could win a fantastic Atlas of Living Australia prize pack, including your very own cap, t-shirt, and coffee mug!
The information gathered from this survey will be critical to ensuring we can provide the highest level of information and tools to support our users, national research, our partners, and the future of Australia's biodiversity.
To complete the survey click here. The survey will close on June 1st 2015.
The Atlas receives support from the Australian Government through the National Research Infrastructure for Australia (NCRIS).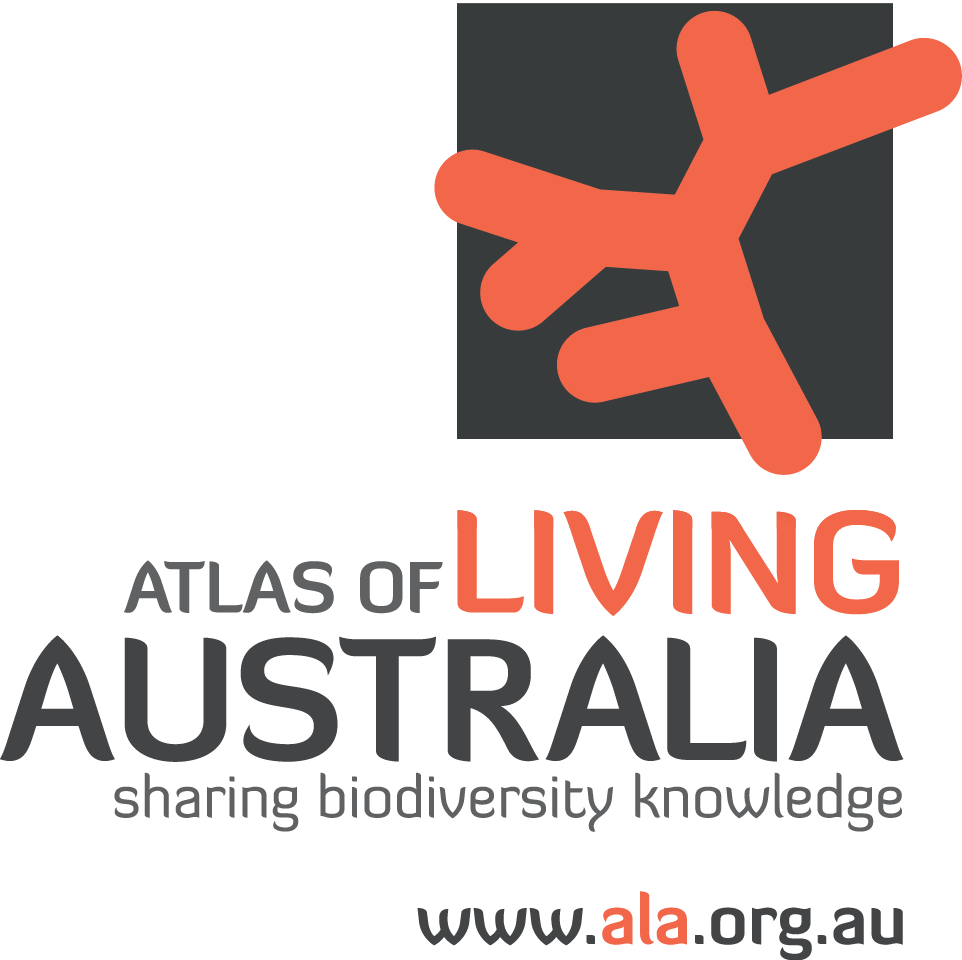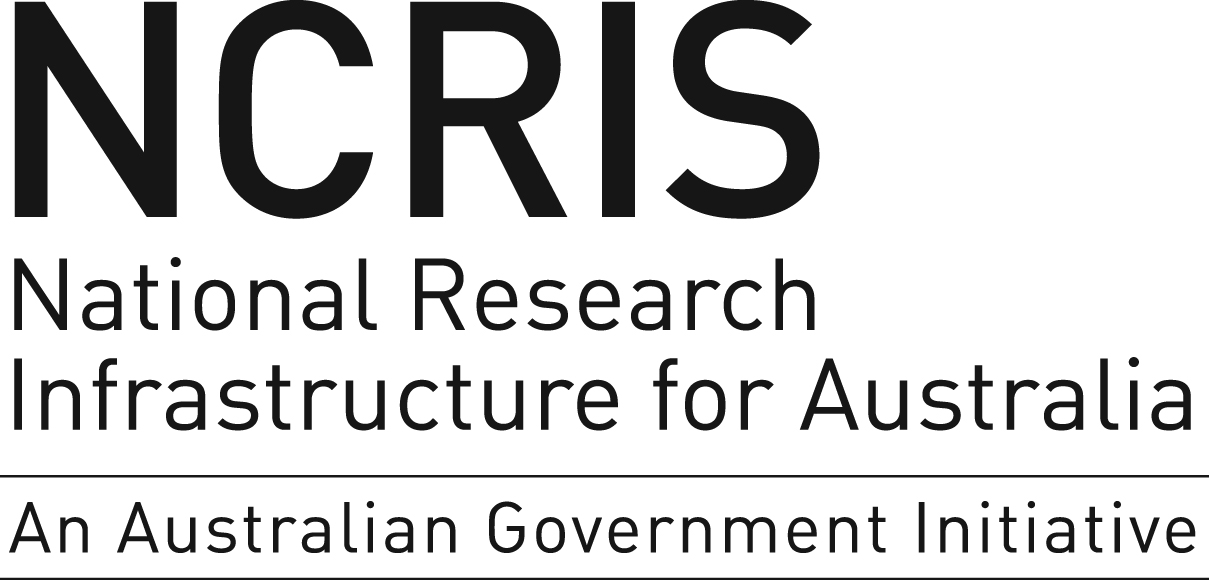 By Fiona Brown
 November 5, 2014
 Tags: 

Blogs & news

Citizen science

Communications
With summer almost here, now is the perfect time to get out of the house and enjoy Australia's great outdoors. And what better way to do it than by joining one of the citizen science events that are happening across the country this November! Not only will you be out enjoying nature, but you'll be making a valuable contribution to Australia's biodiversity knowledge as well, with recorded sightings being fed into the Atlas of Living Australia(ALA).
Events include the Mimosa Rocks BioBlitz, which is taking place on the 7th and 8th of November; the World Parks Congress BioBlitz, which will be held in Sydney on Sunday November 16th; and the National Koala Count, which will run from the 7th to 17th of November.
The picturesque Mimosa Rocks National Park is located on the NSW south coast and is home to an amazing array of flora and fauna, including Potaroos, Glossy Black-cockatoos, orchids, and cycads to name just a few. The Mimosa Rocks BioBlitz will include 43 surveys hosted by expert scientists and naturalists. For more information, including what surveys are happening when and how to register, please visit www.alcw.org.au.
The World Parks Congress (WPC) BioBlitz is happening as part of PlanetFest, and, with the help of families and nature lovers, aims to capture a snapshot of the biodiversity at Sydney Olympic Park. Experts will take participants on guided nature surveys where they'll go hunting for birds, insects, plants, frogs and water bugs. There will be hands on displays in the BioBlitz marquee, providing the opportunity to learn more about BioBlitz events and how they assist protected area managers to involve the public in scientific surveys. For more information and to register for the event, please visit http://wpcbioblitz.eventbrite.com.au.
Both the Mimosa Rocks and WPC BioBlitz events are using the international product, iNaturalist, to register sightings. These records will be incorporated into the ALA on a regular basis.
And for those who aren't in NSW, why not take part in the National Koala Count, which is open to participants across Australia. A freely-available, GPS-enabled smartphone app, BioTag, has been developed especially for the event by the ALA. The app allows participants to easily record their koala sightings anywhere across the country. BioTag is available for both android and Apple mobile devices and can be downloaded from Google play and iTunes, just search for BioTag. People who do not own a smartphone or tablet can enter their sightings directly into the National Parks Association's Data Portal. To get involved, simply register at www.koalacount.org.au, download BioTag, or log onto the Data Portal, and you are ready to start counting!
By participating in any (or all!) of these events you will be helping to build a more comprehensive picture of the numbers and locations of Australian plant and animal species across the landscape, which is highly important for the effective management of our precious and unique biodiversity.
By Fiona Brown
 October 10, 2014
 Tags: 

Blogs & news

Communications
Over 50 delegates from the Ecological Society of Australia (ESA) conference now have a better understanding of the data and tools provided by the Atlas of Living Australia thanks to a ½ day workshop run by Lee Belbin at last week's ESA conference in Alice Springs. The workshop aimed to familiarize delegates with the key tools, data and access options available through the Atlas, with particular focus on the Spatial Portal. Topics covered included:
An outline of Atlas data, including species, areas, layers and facets
The research interface (i.e. Spatial Portal)
The tools of the Atlas and how to use them
Importing and exporting data and results (including ALA4R library)
Other Atlas resources: case studies, tutorials, blog, web services, FAQs etc.
The workshop also provided an ideal opportunity to identify and discuss gaps in the Atlas, and for the Atlas team to gain useful feedback from the research community.
The popularity of the optional workshop was very encouraging for the Atlas team, as it showed the keen interest in the site by the ecological research community. Anyone interested in learning how to use the advanced features of the Atlas Spatial Portal is very welcome to contact us.
By Fiona Brown
 October 2, 2014
 Tags: 

Blogs & news

Citizen science

Collections

Communications

DigiVol
DigiVol is a collaboration between the Australian Museum and the Atlas of Living Australia that was initially an experimental foray into crowd-sourcing. At the time, the notion that there were online volunteers willing to help natural history collections capture their data seemed rather far-fetched.
It was definitely a risk: crowd-sourcing was in its infancy and there were no other museums providing online volunteers with an opportunity to help digitise their natural history collections. But now, DigiVol has not only become a means for Australia's museums to tackle the enormous task of digitising their collections, but institutions like the Smithsonian, New York Botanic Gardens, and Kew Gardens have also chosen DigiVol to host their own virtual expeditions to digitise their collections.
As further proof of DigiVol's success, we recently recorded two impressive milestones. Our volunteers at DigiVol Online have now completed over 100,000 transcription tasks, with some of our most prolific volunteers completing over 10,000 transcription tasks each. Also, in just two short years, DigiVol Lab volunteers at the Australian Museum have created over 70,000 images of the Museum's very large Malacology (think molluscs, such as snails, slugs, clams, octopus and squid) collection. These milestones represent a monumental contribution to digitising the collections of museums and herbaria from Australia and around the world.
By Fiona Brown
 August 26, 2014
 Tags: 

Blogs & news

Communications

Education
CSIRO's new book, Biodiversity: Science and Solutions for Australia, is jam-packed with the latest scientific knowledge about Australia's biodiversity, so of course the Atlas of Living Australia is a key feature.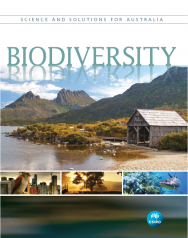 The book, which is available free from www.csiro.au/biodiversitybook, describes the ancient origins and unique features of Australia's plants, animals and ecosystems, and looks at how they are currently tracking. It highlights indigenous perspectives on biodiversity and describes how Australia's biodiversity interacts with agriculture, the resources sector, cities and with our changing global environment. The book also identifies practical solutions for managing Australia's globally unique natural assets, including the invaluable role of the ALA.
A number of case studies throughout the book demonstrate the use of the ALA. One case study highlights how the ALA is being used to predict future trends in Australian biodiversity by providing information on the location and conservation status of Australia's species. Others describe how the ALA is guiding revegetation under a changing climate, and how it is assisting in the design of Australia's National Reserve System. Lastly, the ALA's 'Explore your area' function provides a great example of how readers of the book can get to know the biodiversity in their neighbourhood.
The ALA is also a key part of the interactive eBook version of the book. Every species mentioned in the book links to the relevant species page on the ALA, greatly increasing the amount of information available to readers with a simple click on the screen. The eBook also contains links to videos with the book's authors, animations, articles and further reading items.
For your free copy of the book, head to www.csiro.au/biodiversitybook.
By Peter Doherty
 August 13, 2014
 Tags: 

Blogs & news

Collections

Communications
Australia's Virtual Herbarium: 5 million records and counting
(re-published from the original available at http://avh.chah.org.au/index.php/news/)
An Australian online resource, which is proving invaluable for scientific research and conservation efforts here and overseas, reached a significant milestone this week.
Australia's Virtual Herbarium (AVH, http://avh.chah.org.au/) – one of the world's largest repositories of specimen-based botanical information – now contains over 5 million records.
"This milestone represents a mammoth collaborative effort from Australian herbaria, who have worked together for over 25 years to make the information associated with herbarium specimens easy to share and reuse by anyone, anywhere in the world", said Kevin Thiele, Chair of the Council of Heads of Australasian Herbaria.
AVH brings together specimen data from many of Australia's herbaria – specialised museums that house collections of dried plants, algae and fungi – and makes it freely available on the web, providing the most complete and up-to-date picture of Australia's botanical diversity available. Combining these data sets and providing easy access to them expedites research and allows scientists to undertake large-scale research projects previously not possible.
AVH is delivered through the extensive infrastructure provided by the Atlas of Living Australia (ALA, http://ala.org.au/). Through the ALA, AVH data is linked to a large and growing number of environmental data sets, facilitating research that leads to a deeper understanding of Australia's biodiversity.
AVH makes Australia uniquely placed to be a testing ground for new research methods. Recent research by Brent Mishler, a biology professor at the University of California, Berkeley, and colleagues at the Centre for Australian National Biodiversity Research in Canberra, used AVH data to develop and test methods for identifying areas of high genetic diversity, which may be in need of greater conservation protection.
"Australia presents the best current opportunity for studying large-scale patterns of diversity because of the nearly complete digitisation of herbarium collections by Australia's Virtual Herbarium. These new landscape-scale methods are not feasible in the US until we have more herbarium data available", said Mishler.
Using Australian acacias as an example, their research identified biologically important, but currently unprotected, areas in Western Australia and confirmed the significance of the world heritage listed Wet Tropics of Far North Queensland. "We now have a richer view of biodiversity that takes into account the number of species, their rarity in the landscape and the rarity of their close relatives", Mishler said.
AVH data has also been applied to conservation efforts in other parts of the world. Researchers in South Africa have used herbarium specimen data to model the distribution of potentially weedy Australian species – including eucalypts, casuarinas and acacias – outside Australia and predict the likelihood that they will become invasive. "AVH data has been absolutely crucial for much of this work", said David Richardson, Director of the Centre for Invasion Biology at Stellenbosch University.
The combined collections of Australian herbaria are estimated to exceed 7 million specimens and are expanding all the time. "Our herbaria are active research collections that are always growing. They contain specimens from the earliest European explorations of Australia to the most recent botanical expeditions. New specimens are added daily as botanists continue to investigate our native and naturalised flora", said Thiele. This ongoing collecting and databasing makes AVH the most up-to-date reference data set for Australian botanical diversity.
The ALA is a partnership of Australian herbaria, museums, CSIRO, government agencies and other biological collections. The ALA is supported by the Australian Government through the National Collaborative Research Infrastructure Strategy (NCRIS) and the Education Investment Fund (EIF) Super Science initiative.
Further information
Kevin Thiele
Chair, Council of Heads of Australasian Herbaria
kevin.thiele@dec.wa.gov.au
0400 127 709
Fiona Brown
Communications Advisor, Atlas of Living Australia
fiona.brown@csiro.au
0403 509 864
Research links
Further information on the research by Mishler and colleagues is available at the Berkeley News Center: http://newscenter.berkeley.edu/2014/07/18/big-data-guides-conservation-efforts/, and the published research is available on the Nature Communications website: http://www.nature.com/ncomms/2014/140718/ncomms5473/full/ncomms5473.html.
David Richardson's work is described in the journal Diversity and Distributions: http://onlinelibrary.wiley.com/doi/10.1111/j.1472-4642.2011.00824.x/abstract
Other examples of research utilising AVH can be provided on request.
 Images
Please contact Alison Vaughan (alison.vaughan@rbg.vic.gov.au, + 61 3 9252 2448) for image files.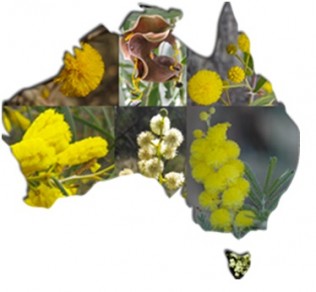 Using AVH data on Australia's acacias, researchers have identified areas of high genetic diversity where improved conservation efforts might preserve rare and endangered species. Image: Andrew Thornhill.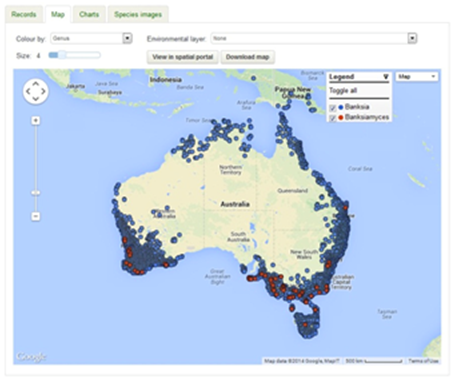 AVH map showing the distribution of the fungus Banksiamyces (red dots) and its host Banksia (blue dots), based on label data from specimens held in Australian herbaria. Image: Australia's Virtual Herbarium (2014).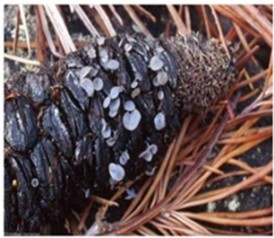 Banksiamyces macrocarpus, growing on cones of the Hairpin Banksia, Banksia spinulosa. Image: Geoff Lay CC BY-SA 3.0.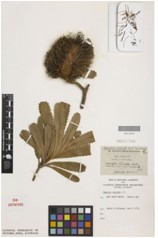 A herbarium specimen from which information has been digitised and made available in AVH for people to access anywhere in the world. This specimen of Banksia serrata, collected by Joseph Banks and Daniel Solander at Botany Bay in 1770, is held at the National Herbarium of Victoria at the Royal Botanic Gardens Melbourne. Image: Royal Botanic Gardens Melbourne.