Using images found on the ALA
Using images found on the ALA
Using ALA's provided images of local species in your educational material is encouraged. However, the photo permissions for use can be a bit confusing.
Some photographers don't want others using their images at all, whereas others are willing to share them if they're acknowledged. The licencing information will tell you their preferences.
Once you're looking at the images in the gallery, hovering over them can give you some information about the source of the image. Clicking on it will open up even more information. The source and the rights information may be there.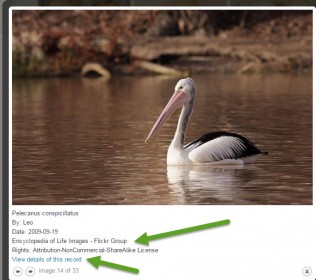 That may be enough detail to show you how to properly acknowledge the original source of the image when you use it. If not, you can click on "View details of this record".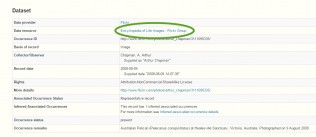 Then click on the "Data resource" link.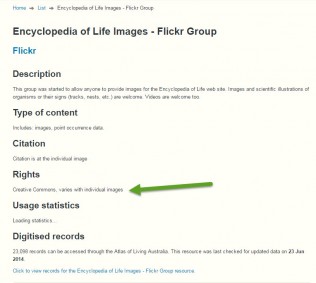 Under the " Rights" field it may show the particular licence for that data resource. If there is no information there, it may be best to choose another image.
If the information on the chosen image or a watermark indicates there is a copyright on the picture, it is best to find another image to use.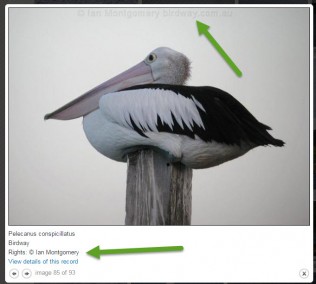 In both of the cases above if the image is one you would particularly like to use you may wish to contact the owner to clarify the permission or request additional rights such as commercial use if needed.