Citizen Science
Citizen Science
ALA Citizen Science Central
Resources and tools for Australia's biodiversity projects

'Citizen'-based contributions to mainstream scientific investigations are becoming increasingly important. Technology is helping to facilitate this by enabling projects to be more accessible to the public, providing greater effectiveness of communications between science practitioners and citizen scientists, and providing accessible data collection and management tools which improve the flow and quality of data.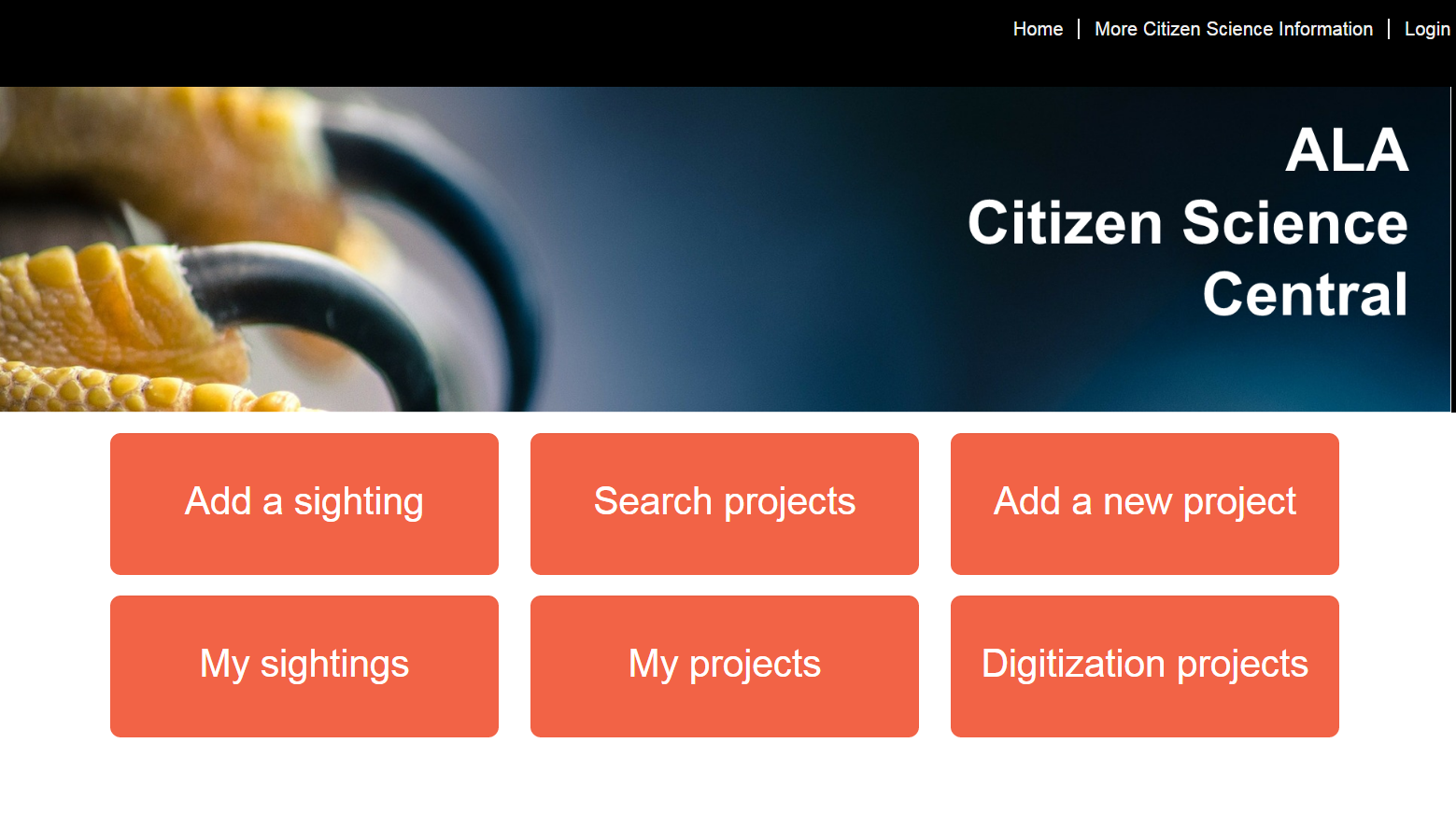 For the Atlas, citizen science is a very important source of data about biodiversity. Data and insights gained through the efforts of citizen scientists can be as valuable as those obtained by scientists working in academia, natural history collections, government agencies and business. Harnessing the enthusiasm, interest and efforts of the thousands of people participating in citizen science will continue to enhance the range and depth of data available for analysis and research.
Browse Citizen Science projects and
get involved today
.
Add your own citizen science project
to the project finder to help people to find and connect with your project.
Goto ALA Citizen Science Central >
The ALA is a strong supporter of citizen science and is a partner of the Australian Citizen Science Association (ACSA)

ALA's Citizen Science Central is underpinned by our BioCollect Project Finder and Data Collection Software



Tell me more about BioCollect >
What is 'citizen science'?
The Open Scientist website offers this definition of citizen science: 'The systematic collection and analysis of data, determination of technology, testing of natural phenomena, and the dissemination of these activities by researchers on a primarily avocational basis.' For Australia's biodiversity, it is the participation of anyone who is not a practising ecologist, taxonomist, or biological scientist, in the collection of biodiversity related data.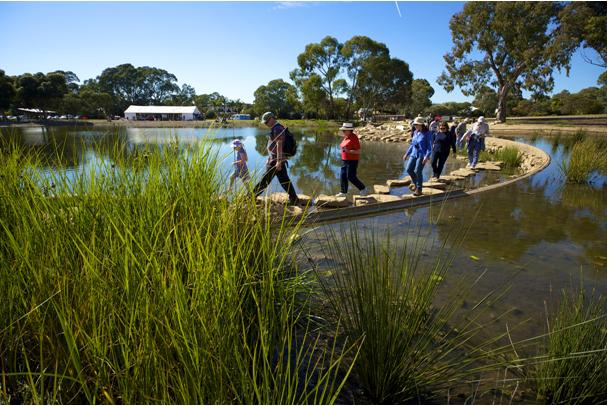 Get involved in citizen science
Sometimes citizen science projects are run as short campaigns, such as bioblitzes, and sometimes they are ongoing data collection projects. You can get as involved as much or as little as you like, but in all cases your sightings are valued contributions to the scientific knowledge and the national biodiversity database.
Start recording the organisms in your own area and on your travels, and join thousands of other people in building Australia's biodiversity knowledge. Get yourself on the Citizen Science Leader Board by recording as many different species as you can.
Perhaps you are interested in a particular species or group of species. Why not join an existing project or create your own project.
There are several ways for you to participate in citizen science:
Download the new Australian BioBlitz Guidelines developed by members of the Australian Citizen Science Association.
Visit the Australian BioBlitz Hub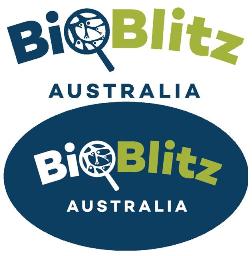 Tips & Tricks
It can often be difficult to accurately identify a sighting out in the field and identifying organisms to species level can be challenging even for experts in some groups of organisms. Below are some tips and tricks to help even the most seasoned Citizen Scientist improve their contributions.
Improve your nature photography
Including good quality photos with your sighting record is important to support both the quality of your record and the correct identification if you need to seek help in identifying the specimen. Nature photography can also be fun and rewarding in itself. A quick search on the internet will provide lots of fantastic resources to help improve your photographic skills.
Take great photos of small things
Many organisms are very small and correct identification may require really good close-up (macro) photos, sometimes from several angles. For insects, sharp photos of heads, mouth parts and reproductive organs are also important.
A search on the internet such as this will find several helpful tips on taking sharp macro natural photos.
Try to identify it yourself
There are a couple of identification support tools available on the internet. These tools are constantly being updated and improved, but they can be difficult to use, particularly for non-taxonomists.
Affiliates of Citizen Science
Australian Museum
The Australian Museum is home to the Australian Museum Centre for Citizen Science and has had a long history in citizen science projects. The museum currently manages, with collaborators, some of Australia's most well known and best loved citizen science projects such as Bushblitz, Bioblitz and Streamwatch. The Museum also partners with the Atlas in the creation and management of the hugely successful Digivol digital volunteering program; where volunteers from all over the globe can delve into the Australian Museum collection transcribing the data, so it is discoverable online for anyone to access anywhere in the world.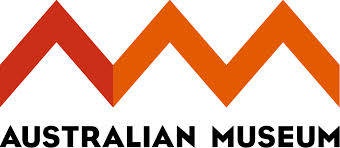 Queensland Museum
Insert QM description here.

Museum of Victoria
Insert MoV description here.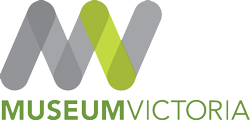 The Discovery Circle
Insert Discovery Circle description here.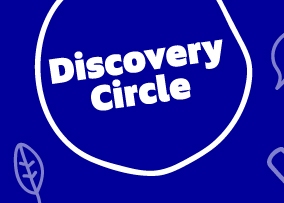 Australian Citizen Science Association
Be a part of The national citizen science adovcacy and community discussion forum.