Australian Museum
Australian Museum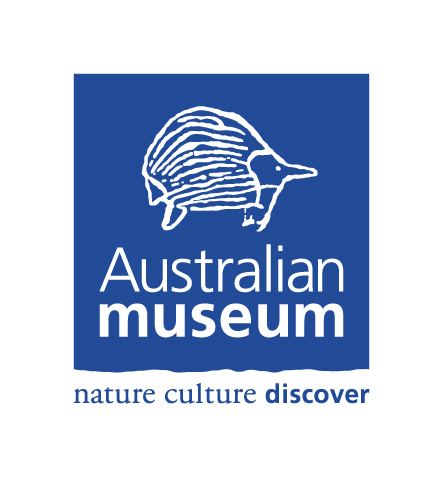 The Australian Museum is Australia's first public museum, established in Sydney in 1827 with the aim of procuring 'many rare and curious specimens of Natural History'. The collection was housed in various buildings around Sydney until colonial architect Mortimer Lewis designed a dedicated museum building for a site in William Street near Hyde Park, and the new museum opened to the public in 1857 with just one exhibition gallery.
Many additions later, and with a strong focus on both education and research, the Museum has grown from a 'beautiful Collection of Australian curiosities', to be an internationally recognised collection of over 18 million cultural and scientific objects. The Museum plays a leading role in taxonomic and systematic research through the Australian Museum Research Institute. Supported by our natural history collections, research in the Museum focuses on some of today's major challenges, such as climate change impacts on biodiversity, the detection and biology of pest species, and understanding what constitutes and influences effective biodiversity conservation. Anthropology and the geosciences are also well-established and respected research areas within the Museum.
Research facilities in the Australian Museum Research Institute include the Lizard Island Research Station, an internationally recognised base for coral reef research, the Australian Centre for Wildlife Genomics, a NATA accredited DNA laboratory and tissue collection, the Australian Museum Research Library, the Microscopy & Microanalysis Unit, and the Australian Museum Centre for Citizen Science, a recent initiative linking and facilitating citizen science projects Australia-wide.
The Australian Museum is a leader in informing and educating a broad audience in natural history and science through education programs, exhibitions and other public programs. In partnership with government organisations, institutions, companies and individuals the Museum presents the annual Eureka Prizes which celebrate the achievements of Australian science.
The Australian Museum has been innovative and proactive in digitising its collections and supplying data to stakeholders. It is a founding partner of the Atlas of Living Australia, and contributes data to it via the Online Zoological Collections of Australian Museums (OZCAM), an initiative of the Council of Heads of Australian Museums (CHAFC).