Australian National Insect Collection (ANIC)
Australian National Insect Collection (ANIC)

CSIRO is the custodian of a number of collections of animal and plant specimens that contribute to national and international biological knowledge. Collectively they form the National Research Collections of Australia.
Australian National Insect Collection (ANIC) is the largest CSIRO collections and the world's largest collection of Australian insects and related groups such as mites, spiders, nematodes and centipedes, housing over 12 million specimens. Recognised both nationally and internationally as a major research collection, constituting a vast storehouse of information about Australia's biodiversity and underpins a significant part of the country's taxonomic, genetic, agricultural and ecological research.
ANIC researches a number of major bio-diverse and economically important groups of insects and related organisms. Each year, staff members conduct research in order to increase our understanding of the fauna, and manage and improve the curation levels in the collection. Growing by more than 100,000 specimens each year, the ANIC Collection is used extensively by Australian and international researchers, industry, government and university students.
ANIC's history
CSIRO expeditions to collect and record Australia's insects began in 1929. The number of specimens from these expeditions and from donated private collections grew by the thousands each year.
Throughout the history of ANIC, insect collecting expeditions have been organised to all parts of Australia. Many remote parts of Australia were surveyed. The number of specimens being housed in ANIC grew into the millions and the task of identifying and classifying these specimens saw the systematic capabilities and the reputation of the Collection grow.
In July 2014, a major restructuring of CSIRO took place and the ANIC was moved to a new line of business that incorporated all of the CSIRO collections under one management system, the National Research Collections of Australia.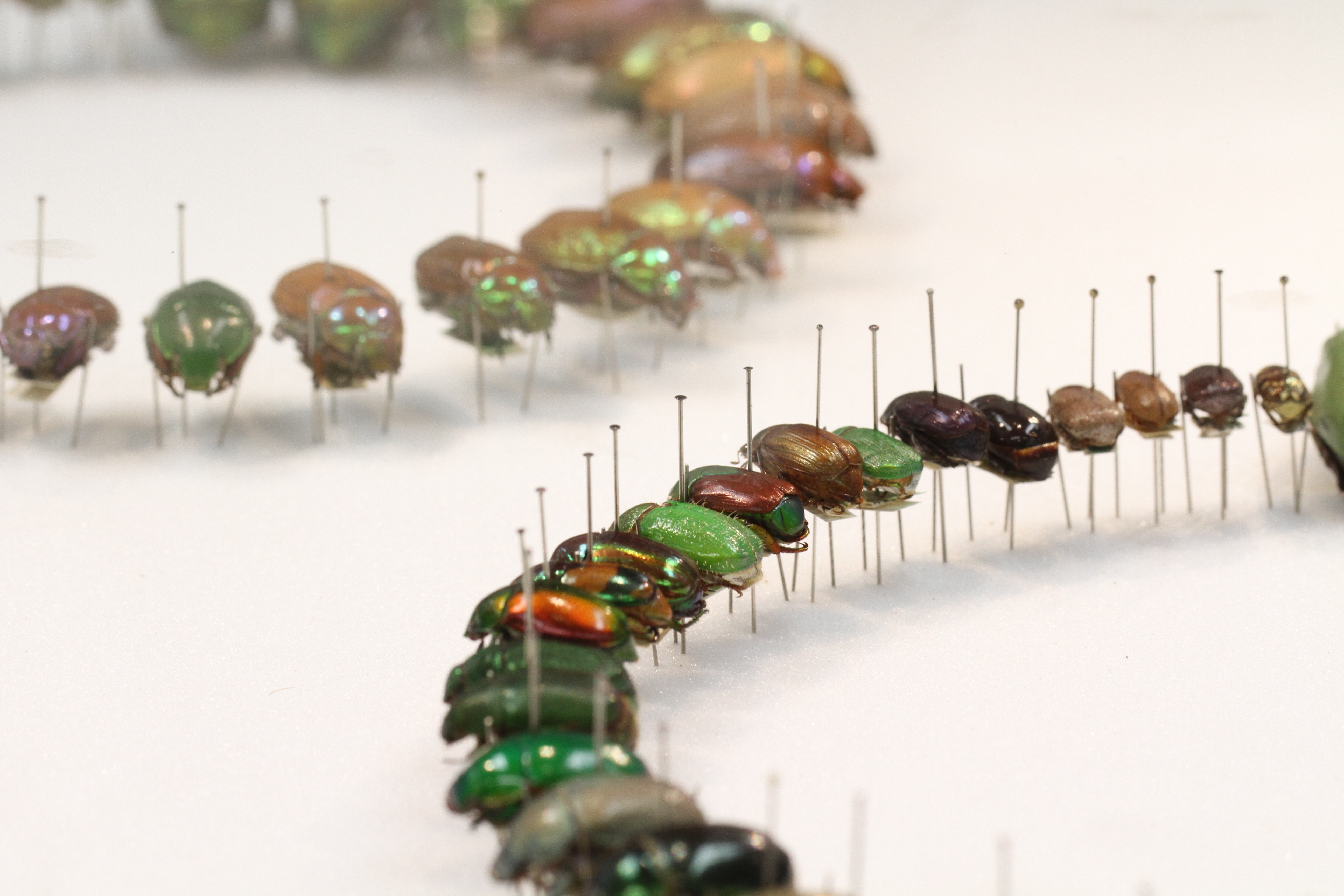 Embracing new technologies in the collection
Thousands of specimens are input into our database and digitised each year. These records are served through Online Zoological Collections of Australian Museums (OZCAM), the Atlas of Living Australia, and the Global Biodiversity Information Facility (GBIF).
Technology has come a long way since ANIC was established back in 1928, and with the collection currently housing over 12 million specimens, embracing the latest technology can help unlock valuable undiscovered information filed away in the collection's many drawers.