Photo credits
Photo credits
Photographs displayed on the Atlas website remain the property of  the photographer or institution and are provided to the Atlas under specific licensing arrangements.
To reveal the licence conditions, eg download or re-use a photo, click on the photo. The source and licence are listed under the photo.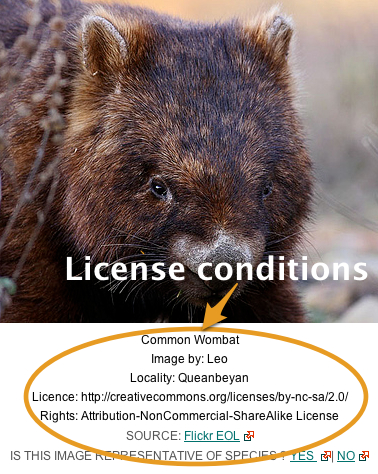 Click on the SOURCE: hyperlink for more information about the photo.
If there is no licensing information, contact us.