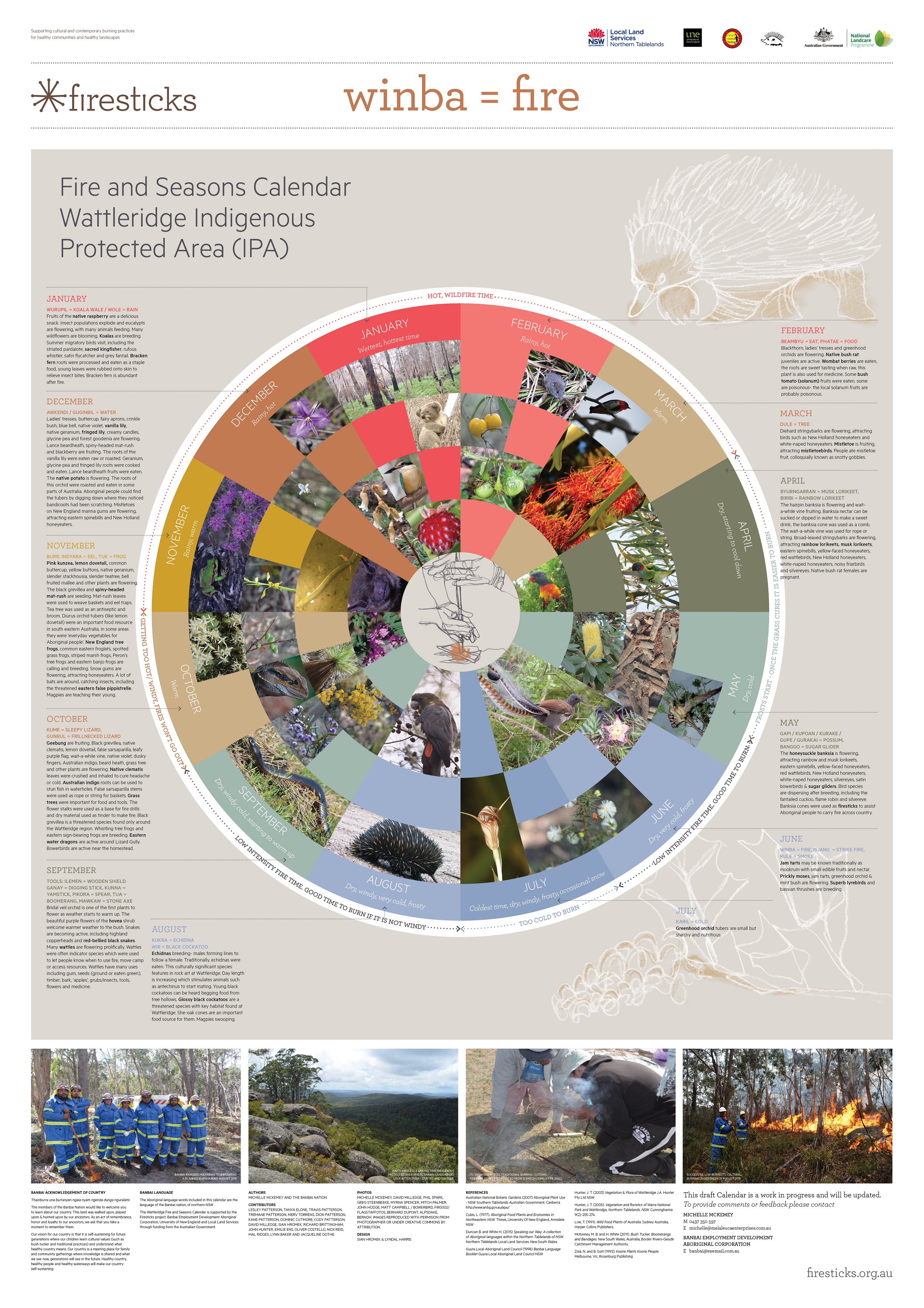 Banbai nation people at Wattleridge Indigenous Protected Area in northern New South Wales are working with Michelle McKemey at the University of New England to develop season and fire calendars.
The calendars represent annual seasonal changes as well as biocultural factors that indicate the right, and wrong, time to burn. They are developed using results of ecological experiments, literature reviews, observations and cultural knowledge gathered through interviews. For more information read WINBA = FIRE, the Wattleridge IPA Fire and Seasons Calendar. The development of the WINBA = FIRE, Wattleridge Fire and Seasons calendar has been supported by the Firesticks Project.
The ALA is working with Michelle and her Indigenous collaborators to test an ALA prototype for an online interactive Indigenous seasonal calendar. This online platform will visualise and reflect the Indigenous knowledge contained within seasonal calendars and the context for which they were developed. The project will also create some opportunities for two-way sharing by linking to other biodiversity information contained in the ALA.
This work is part ALA's Indigenous Ecological Knowledge plan which is exploring the role of various information management platforms in bridging the boundaries between traditional Indigenous knowledge and western science.