The Atlas of Living Australia, in collaboration with the Australian Museum, developed DigiVol to harness the power of online volunteers to digitise biodiversity data that is locked up in biodiversity collections, field notebooks and survey sheets. DigiVol has attracted volunteers from all walks of life, and they are proud to announce that the 1000th volunteer has just joined the community!
DigiVol enables volunteers from around the world to transcribe handwritten diaries, scientist notebooks and specimen labels, and identify location data – in turn creating a digital record for physical ones. Through DigiVol, volunteers are helping museums and universities to make their research material available to everyone online. The data has many uses but most important is that it can help scientists and planning officials better understand, utilise, manage and conserve Australia's precious biodiversity.
Paul Flemons is Head of Citizen Science at Australia Museum and the manager of DigiVol, he explains "DigiVol enables the public to contribute to the process of scientific discovery in a way never previously possible. This is invaluable to museums in a time of scarce government funding."
Each DigiVol project is called an Expedition and can contain a number of pages or specimens that need to be transcribed into a digital version. Megan Edey as the largest contributor to DigiVol has completed over 40,000 tasks! Megan explains more about her work "I like doing both the insect and the diary expeditions on DigiVol. I especially liked working on the Edgar Waite diaries and following his life story. DigiVol is interspersed throughout my day, I sometimes log on in between doing the washing or feeding the horses or whenever the family are watching something boring on TV!  I can be logged on for between 2 and 5 hours a day."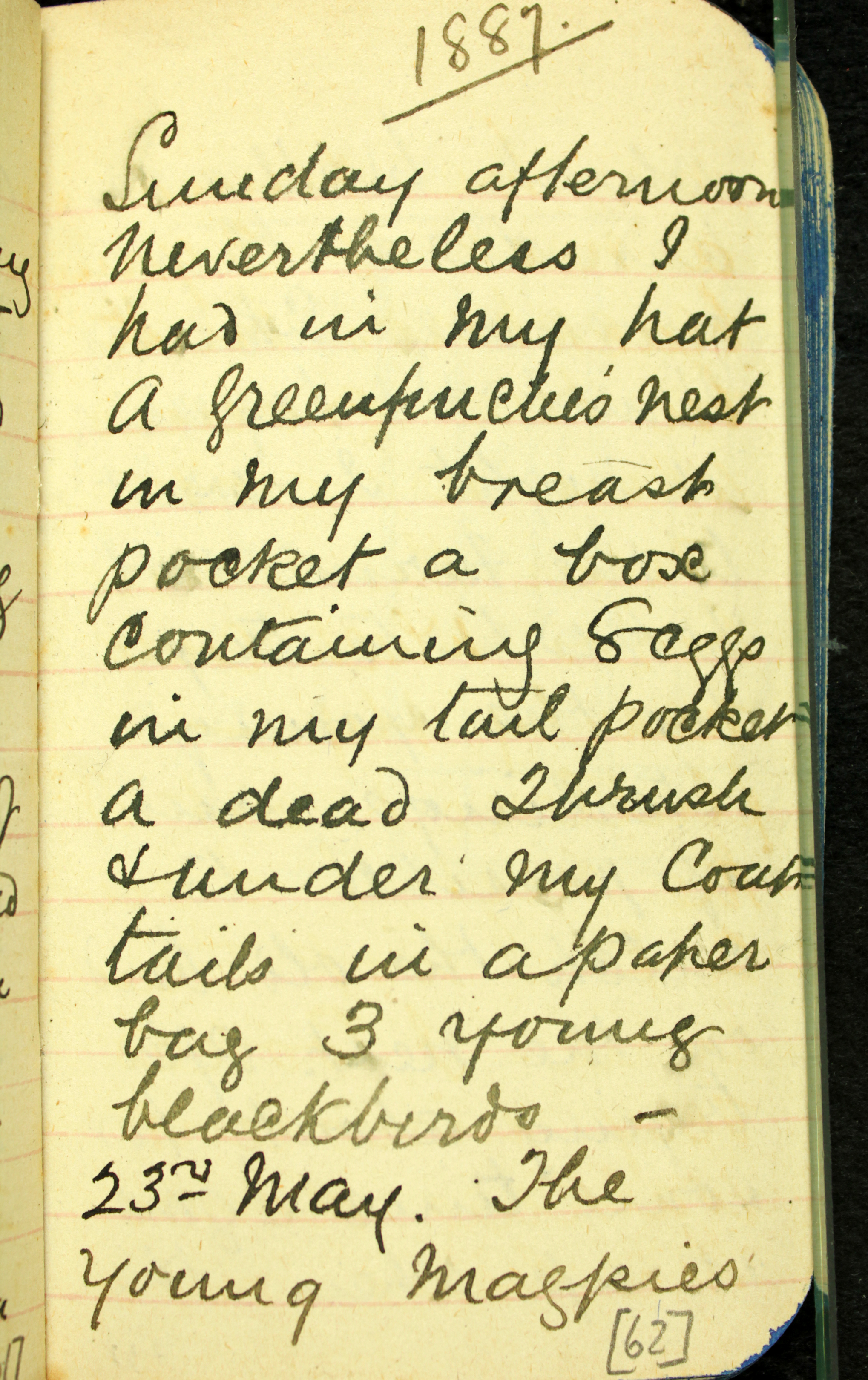 Edgar Ravenswood Waite (5 May 1866 – 19 January 1928) was a British/Australian zoologist, ichthyologist, herpetologist, and ornithologist, a curator of the Australian Museum between 1893-1906. He accompanied various trawling expeditions in the Pacific and sub-Antarctic and wrote of his work in diaries now housed in the Australian Museum Archives Collection.
The unique volunteer experience is explained in this Australian Museum blog "Different volunteers enjoy different tasks, with some of them becoming obsessed with the lives of the diary writers, others with transcribing insect labels. All of their efforts are captured in the DigiVol Honour Board where they aspire to be a Weekly Wonder, Monthly Maestro or DigiVol Legend by transcribing the most tasks weekly, monthly and overall."
DigiVol and its capability to assist with the enormous task of digitising their collections  is not restricted to Australia's museums and collections either;  institutions like the Smithsonian, New York Botanic Gardens, and Kew Gardens have also chosen DigiVol to host their own virtual expeditions to digitise their collections.
The University of Melbourne Herbarium is the latest collection institution to join in the DigiVol effort, with their first expedition focusing on legume specimens from the Burnley Horticultural College.
If you'd like to get involved and join DigiVol, simply head to www.volunteer.ala.org.au and there's a Facebook group too. Happy transcribing!