Welcome to the November 2021 edition of our newsletter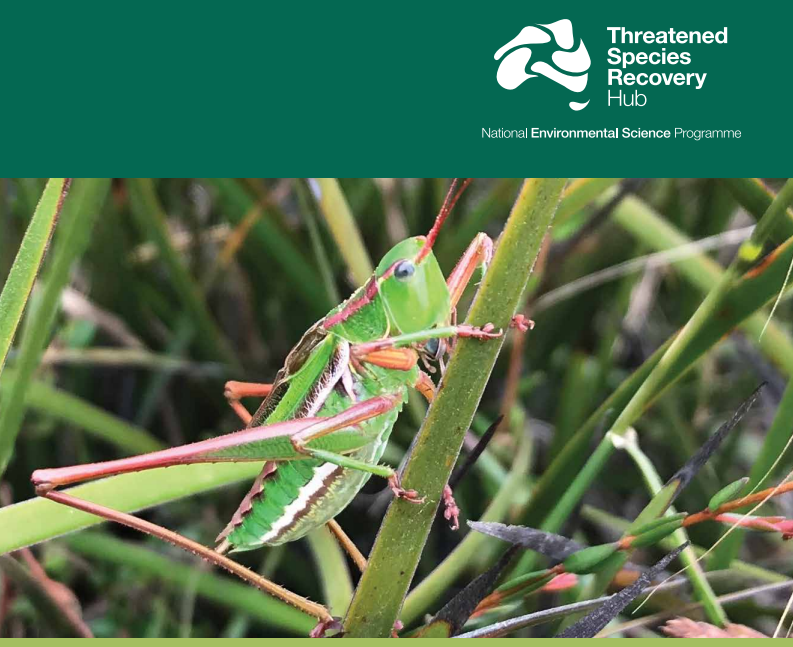 The importance of investing in fundamental research infrastructure such as the ALA to support unanticipated science and decision-making needs has been highlighted so effectively in a fantastic body of work led by the National Environmental Science Programme's Threatened Species Recovery Hub in their report titled Assessment of the impacts of the 2019-20 wildfires of southern and eastern Australia on invertebrate species final report (Marsh et al 2021).
Although the study identifies some notable data gaps with respect to our understanding of the occurrence and distribution of Australian invertebrates, it also effectively highlights the richness of analysis that is now possible at regional scales in Australia – this includes instant access to some of the world's most comprehensive biodiversity data, combined with world-class ecological modelling capability, and deep science understanding with respect to species risk and conservation planning. The recommendations and future directions parts are a must read and have already started to shape some of our strategic thinking in the ALA.
With that study in-mind we are excited to profile a new partnership the ALA has established with the Department of Agriculture, Water and the Environment (DAWE) around three innovative citizen science projects to enhance our understanding of how Australia's biodiversity respond to fire, and ultimately to support species recovery from bushfire impacts. The project is supported by the Australian Government's Bushfire Recovery Program for Wildlife and their Habitat. One project is engaging members of the public to help digitise data from CSIRO's Australian National Insect Collection using DigiVol, the Australian Museum and ALA supported digitisation platform. Many of the specimens being digitised by volunteers have few or no occurrence records in the ALA thereby starting to address some of the data gaps identified in the NESP study.  
Why connect these two projects? Collectively they highlight that Australia does have the component parts to build a truly comprehensive, adequate and representative national biodiversity data capability. The combination of world class ecological science and taxonomic expertise, the passion and skill of volunteers and the infrastructure to support data mobilisation and integration through the ALA and DigiVol places Australia in a remarkable position to connect these elements in a more strategic manner. Improving these connections is indeed one of the frontiers we hope to explore further in coming years.  
I hope you enjoy reading our November newsletter.
Dr Andre Zerger
Citation: Marsh, J., Bal, P., Fraser, H., Umbers, K., Greenville, A., Rumpff, L., Woinarski, J., 2021. Assessment of the impacts of the 2019-20 wildfires of southern and eastern Australia on invertebrate species. NESP Threatened Species Recovery Hub Project 8.3.1 Final report, Brisbane.