The ALA receives support from the Australian Government through the National Collaborative Research Infrastructure Strategy (NCRIS) and is hosted by CSIRO. It is a node of the Global Biodiversity Infrastructure Facility (GBIF).
Advisory Board
The ALA Advisory Board supports the high-level direction and delivery of the ALA by providing vision, advocacy and advice.
Chair: Dr Ian Cresswell, Adjunct Professor, School of Biological, Earth and Environmental Sciences, UNSW
Dr Bek Christensen, Programs Director of the Peter Cullen Trust and President, Ecological Society of Australia
Mr Matthew Miles, Principal for Environmental Information, South Australian Department for Environment and Water
Mr Brant Smith, Assistant Secretary, Geospatial and Information Analytics, Department of Agriculture, Water and the Environment
Dr Stephen van Leeuwen, BHP/Curtin Indigenous Professor in Biodiversity & Environmental Science, Curtin University
Dr Manu Saunders, Lecturer in Ecology and Biology, School of Environmental and Rural Science, University of New England
Professor David Cantrill (ex-officio), Executive Director Science, Royal Botanic Gardens Victoria
Ms Toni Moate (ex-officio), Director, National Collections and Marine Infrastructure, CSIRO
Dr Andre Zerger (ex-officio), Director, Atlas of Living Australia
Read the latest update from the ALA Advisory Board (July 2021).
ALA executive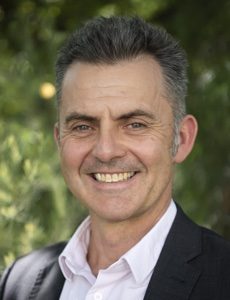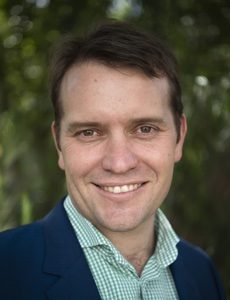 Mr Hamish Holewa
Chief Operating Officer