You can help us make ALA user friendly
You can help us make ALA user friendly
By Robyn Lawrence
 March 3, 2010
 Tags: 

Blogs & news

Communications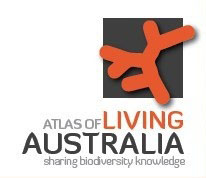 By Benay Wettle, Atlas of Living Australia
We are designing the Atlas of Living Australia to be as intuitive as possible for the people who are going to use it. This means that we need lots of different groups of people help us out over the next year. If this sounds like something that you would like to get involved in then, please read on!
Here is what we are looking for next month (March 2010):
We need volunteers in Canberra, Sydney, Melbourne and Perth to participate in focus groups on citizen science. We are specifically looking for amateur naturalists, data managers from naturalist groups, government departments who would like to use citizen science portals for data collection and monitoring of an area.
We also need volunteers in Canberra who are interested in mapping species distribution and overlaying different environmental data. Good candidates include, but are not limited to, regional environmental coordinators, environmental policy setters and researchers.
There will be more opportunities to get involved over the coming months. If you are not available in March or don't think the March activities are a good fit for you – send me an email to let me know you'd like to be involved at a later stage.
To get involved email me on info@ala.org.au. Please tell me a little about what you do and why you are interested in using the ALA (this will help me assign you to the right activity).