Collections specimens are valuable resources in genomics as they provide a historical record of the diversity of life on earth. By analysing the DNA and other biological markers from these specimens, researchers can gain important insights into this diversity and inform conservation efforts to protect our species. When these kinds of data are aggregated from multiple sources, researchers can pool their knowledge, compare results, and build on one another's work – essential for driving innovation and advancing our understanding of the natural world.
This webinar brings together experts from three projects to discuss their work in this space. It is ideal for researchers, practitioners, and anyone interested in the latest developments in genomics and biological collections, and the mobilisation of these data.
This webinar took place at 1.00pm AEDT, Tuesday 28 March 2023, with 170 live viewers in attendance.
Speakers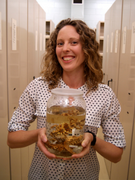 Erin Hahn | Australian National Wildlife Collection (CSIRO)
Dr Hahn is a postdoctoral fellow and conservation geneticist at the Australian National Wildlife Collection at CSIRO. She is working to enable whole genome sequencing and characterisation of gene expression from formalin-preserved museum tissues. Her research will deliver new data streams with which to study how species have historically responded to our changing environment. Erin received her PhD from the University of Arizona in Tucson, Arizona, USA. Her doctoral work on endangered Sonoran pronghorn enabled wildlife managers to identify appropriate captive individuals for mating and release and was the first study characterising population epigenetics in an endangered species.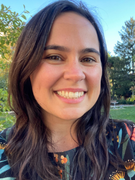 Jéssica Fenker | Museums Victoria
Jess is a Research Fellow at Museums Victoria, working in Jane Melville's lab on how Quaternary changes affected past and recent reptile communities, using rich fossil data. She is also associated with the Australian National University (ANU), collaborating with the Moritz and Cardillo labs. Jess has previously worked as a data analyst for the ALA and EcoCommons, in relocations for the Australian National Wildlife Collection (CSIRO), and as a postdoc at the University of Michigan. Prior to this, Jess completed her PhD at ANU, working on macroecological questions and landscape genomics related to lizards in savanna environments, mostly in Australia and Brazil.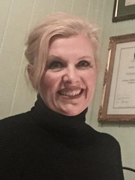 Kathryn Hall | Australian Reference Genome Atlas (ARGA)
Kathryn leads an innovative multidisciplinary team as the Product Champion for the Australian Reference Genome Atlas (ARGA). She has extensive experience in taxonomy, genomics and the eResearch space, having created the SpongeMaps website, worked at the Queensland Museum on sponge taxonomy, and the Australian Museum investigating polychaete systematics using DNA data. Prior to this, Kathryn held a postdoc role working on digenean and monogenean parasites in aquaculture fishes in Japan. Kathryn completed her PhD at the University of Queensland, where she specialised in the taxonomy and systematics of a family of parasitic worms in fishes.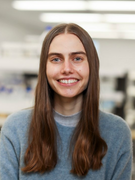 Keeva Connolly | ARGA, Australian BioCommons
Keeva is a scientific business analyst for the Australian BioCommons, a digital infrastructure platform providing tools, methods and training to extend national research capacity in the life sciences. Before starting at the Australian BioCommons, she studied a Bachelor of Genetics (Hons) at the Australian National University and worked for the Department of Agriculture, Water and the Environment (now DCCEEW) in plant biosecurity. In her spare time, she enjoys reading, cooking and visiting libraries.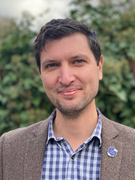 Moderator bio
Martin Westgate leads the Science and Decision Support team at the Atlas of Living Australia. His research focuses on how scientific information can be used to understand and mitigate human impacts on the environment, via a combination of empirical ecology and evidence synthesis. Martin is also a scientific software developer and occasional frog-watcher.
Want more?
All ALA webinars are available to view on our YouTube channel along with other video content.