Australia faces a range of challenges in how best to monitor and manage its unique and challenging environment. In this context, projects to collate and store environmental data, or convert that data to information that can inform decision-making, are critical to ensure improved outcomes for our land, water and biodiversity. However, the technological infrastructure that delivers those benefits, and the novel innovations that power them, are often overlooked. Join us to hear from three speakers working to convert computational innovation into real outcomes for researchers & decision-makers and find out more about where eInfrastructure is heading next.
This webinar took place at 1.00pm AEDT, Tuesday 30 November 2021, with 186 live viewers in attendance.
Speakers
Ana Belgun | Data61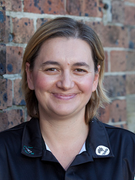 Ana works with the Engineering & Design team in CSIRO Data61 to deliver projects and programs that create innovative data driven technologies, focusing recently on platforms powered by the TerriaJS software. She holds a major in Sociology from the University of Bucharest and a Master of Arts in Public Management from the University of York. Ana has managed the development of several platforms such as the Australian Renewable Mapping Infrastructure (AREMI), NationalMap, National DroughtMap, InvestorMap, State of Environment, Digital Twins and many more, servicing a total of more than 30,000 users per month.
Arve Sølland | EcoCommons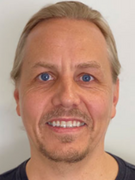 Arve is technical lead and solutions architect for EcoCommons, a single, trusted platform for modelling and analysis of biodiversity, and is tasked with ensuring the platform is built on the best available technology and is interoperable with other systems. He has more than a decade of experience working across a range of national and international research projects within the eResearch sector as a senior software engineer and analyst.
Miles Nicholls | Atlas of Living Australia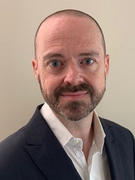 Miles leads the data quality project for the Atlas of Living Australia. With a background in data management for federal government and 10 years as the data manager for the ALA, Miles has been bringing data together to provide information for research, analysis and decision support for more than 15 years. Miles holds a bachelor of science and a bachelor of information technology from the ANU and is an enthusiastic proponent of agile development practices.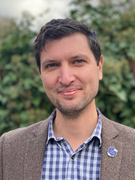 Moderator bio
Martin Westgate is Science Advisor to the Atlas of Living Australia and a visiting fellow at the Fenner School of Environment & Society at the Australian National University. His research focuses on how scientific information can be used to understand and mitigate human impacts on the environment, via a combination of empirical ecology and evidence synthesis. Martin is also a scientific software developer and occasional frog-watcher.
Want more?
All ALA webinars are available to view on our YouTube channel along with other video content.
---