It is now easier than ever to capture biodiversity information, with innovations in smartphones, digitisation and data storage driving massive growth in datasets describing the natural world. This torrent of data brings new opportunities, but also new challenges for organisations that collect, store, and share that information. In this webinar, hear from speakers working to expand the scale and richness of biodiversity information available in Australia, and to understand what new opportunities are just over the horizon.
This webinar took place at 1:00pm AEST, Tuesday 8 June 2021, with 252 live viewers in attendance.
Speakers
Ron Avery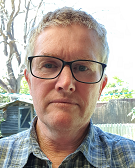 Ron is the senior team leader for Biodiversity Information Systems at NSW DPIE where he manages NSW BioNet, a repository of foundational biodiversity data products that service a wide array of decision systems. He has worked in science and environment information sector for over 25 years initially as a conservation planner and later transitioning to tackle the underlying issues of data supply – of the quality, structure and availability of biodiversity needed to support informed environmental decision and deliver better environmental outcomes. Ron is a strong advocate for open data, collaboration and supporting others to innovate. Working together to achieve more.
Larissa Braz Sousa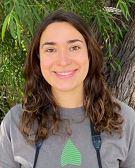 A PhD candidate at the University of South Australia, Larissa is a biologist and science teacher from Brazil, with an immense passion for education and public health advocacy. Larissa also has a Masters degree from the Sao Paulo State University. Her current research focuses on citizen science mosquito surveillance to enhance public health literacy and education outcomes. She leads the citizen science program 'Mozzie Monitors', is a co-founder of the NFP 'Ferox australis' and one of the 'Great Southern BioBlitz' organisers.
The Royal Botanic Garden, Sydney:
Jo White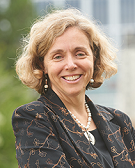 Jo White is the Director Science, Education and Conservation at the Royal Botanic Gardens and Domain Trust. She has over 25 years of State government experience operating at a senior officer level in science leadership, environmental management, and program delivery. She has contributed to creating over a million hectares of new national parks and led world leading science in collaboration with CSIRO to understand the status of biodiversity in NSW. She has led successful science strategies designed to align science to deliver government and stakeholder priorities. Jo joined the Gardens in 2018 and current focus includes establishing the new National Herbarium of NSW at the Australian Botanic Gardens and overseeing the National Herbarium of NSW digitisation program.
Dr Hannah McPherson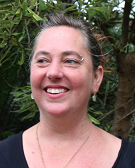 Dr Hannah McPherson is the Collections Manager at the National Herbarium of NSW and the Royal Botanic Gardens in Sydney. The herbarium holds approximately 1.4 million preserved plant specimens that support botanical research in Australia and around the world. Hannah has also worked at the Natural History Museum in London and the Hamburg Herbarium with a focus on historical collections and specimen data. She has a PhD in evolutionary ecology and research interest in using genomic data along with herbarium specimen data to explore relationships of native flora in the landscape.
Kevin Noakes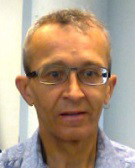 Kevin Noakes is the Digital Transformation Programme Manager responsible for a programme delivering business critical information management to Science, Education and Conservation for Royal Botanic Gardens and Domain Trust. These responsibilities include the major projects associated with the building and transitioning to a new Herbarium, digitisation of the Herbarium collection and, improvements to knowledge management of data holdings. Kevin is motivated by improving processes related to information management and enhancing the value that can be derived from information holdings.
Moderator bio
Martin Westgate is Science Advisor to the Atlas of Living Australia and a visiting fellow at the Fenner School of Environment & Society at the Australian National University. His research focuses on how scientific information can be used to understand and mitigate human impacts on the environment, via a combination of empirical ecology and evidence synthesis. Martin is also a scientific software developer and occasional frog-watcher.
Want more?
All ALA webinars are available to view on our YouTube channel along with other video content.
---