In 2023, the Atlas of Living Australia (ALA) and the Australian Seed Bank Partnership (ASBP) collaborated to launch a new version of the Australian Seed Bank Online, the Australian Virtual Seed Bank (AVSB). The AVSB shares sustainable seed collecting and banking practices and provides open-access information about both seed collections and the germination protocols used across seed banks in Australia. Primarily used by seed curators, collectors, research community members, students, industry and government, the AVSB is an essential resource for preserving critical plant information on Australian plant biodiversity and is hosted by the ALA.
The ALA team has worked in close collaboration with the ASBP to develop this capability, bringing together subject matter experts and software developers to produce a world-class innovative digital platform. The AVSB is a refreshed digital open-access resource that has been designed to increase the accessibility and usability of information about Australian plants. It links seed bank data with images, taxonomic and occurrence data in the ALA and collection, trait and genomic data from other sources to be accessible via a single online platform. The AVSB is the first ALA application to implement a new type of ALA database which allows for complex relationships between different types of data and seed bank activities to be accurately represented and navigated. The AVSB was developed over two years, as part of an iterative process, continually testing and seeking feedback from the broader seed bank community.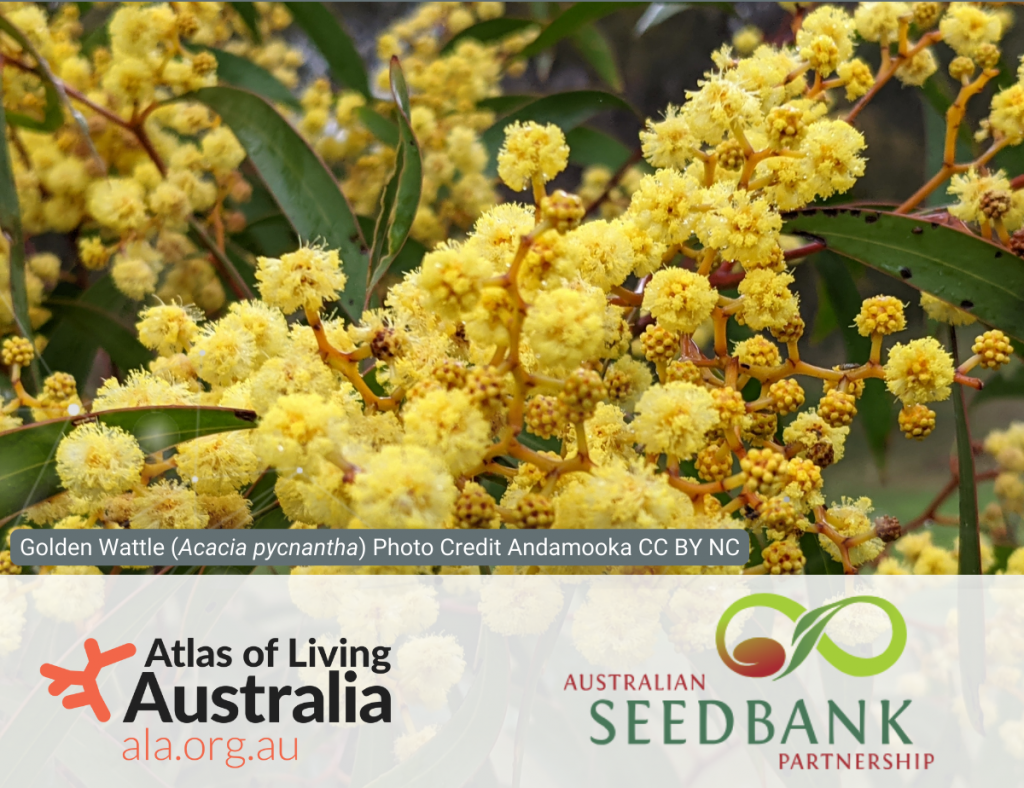 'The Australian Seed Bank Partnership is an alliance of 14 organisations, bringing together expertise from Australia's leading botanic gardens, state environment agencies and NGOs. Developing and sharing knowledge is a high priority for us and working with the ALA on the new ASBO portal allows partners to share significantly more data than we have in the past. We can't wait to share the portal with the conservation community' said Dr Ameila Martyn Yenson A/g National Coordinator Australian Seed Bank Partnership.
The AVSB's user-friendly format offers a unique opportunity to deep-dive into the world of ex-situ collections across Australia and shares hundreds of years of collective experience from seed experts across the topics of seed collection, storage, research, ecology, germination, and more. Access the AVSB here: https://www.seedpartnership.org.au/initiatives/australian-virtual-seed-bank/.