In response to the bushfires impacting Australia, Minister Karen Andrews, Minister for Industry, Science and Technology recently convened a roundtable of scientists and experts to frame a science-led response. One outcome of this roundtable was the recognition that considerable energy and capability exists in the citizen science community, providing a complimentary resource to research-led responses. CSIRO was asked to lead a process to identify opportunities for the public to engage in citizen science projects, and to maximise the likelihood of these activities delivering science-ready data.
Citizen Science Bushfire Forum
On February 14th, the ALA and CSIRO hosted a national Citizen Science Bushfire Forum, bringing together many key national partners and interested stakeholders across multiple sectors including research, state and commonwealth government, non-government organisations, industry and citizen science. these groups to begin discussions.
The objectives of this forum included the sharing of ideas for how science and citizen science sectors could work together in cohesion around a common goal, and to identify actions that could be taken immediately to support the sector through the current bushfire response and recovery phase. The scope of the forum was not limited to ecological biodiversity, but also included air, water, and the built environment.
The group discussed the ability to collate resources through common approaches and the need to ensure that all relevant data becomes available in Australia's national databases such as the ALA, enabling effective landscape scale responses.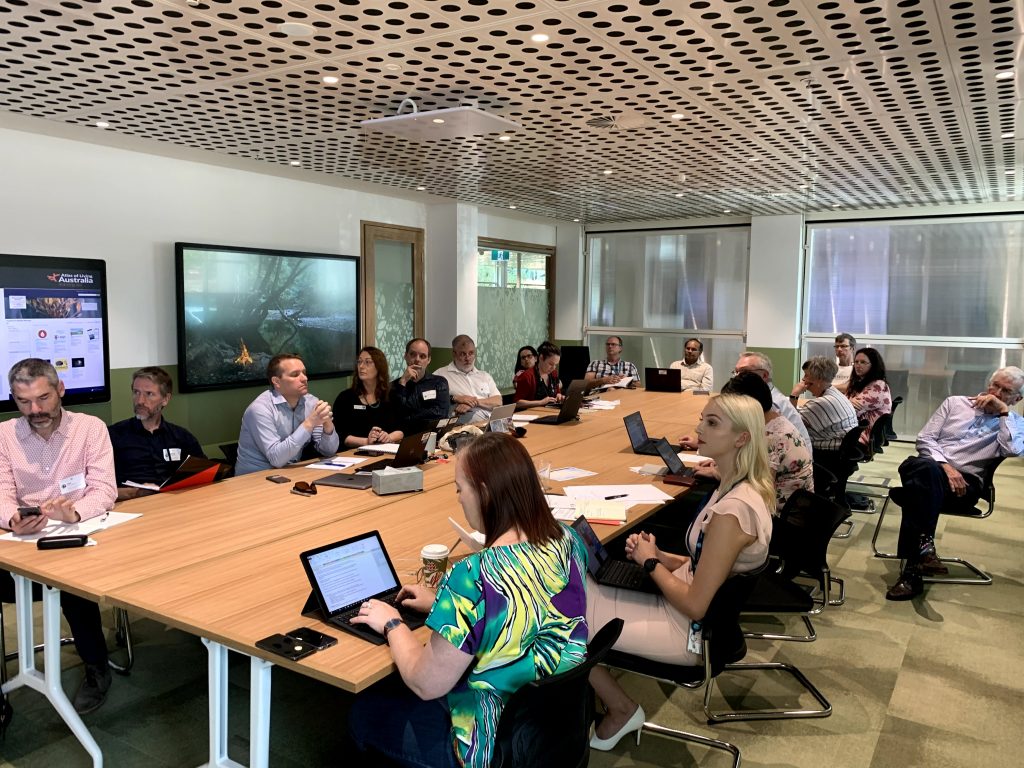 Identifying bushfire recovery related projects
We have created a specific category for bushfire recovery related projects, and when tagged, they will appear when searched under the bushfire recovery projects filter on the Citizen Science Project Finder.
If you are planning on creating a new bushfire related citizen science project, we encourage you to register your projects into the Citizen Science Project Finder, ensuring you identify the project as a bushfire recovery/monitoring project. If you have already registered your project, simply edit the project to indicate that it is bushfire recovery/monitoring related. By indicating your project is bushfire recovery related, it will display when the bushfire recovery projects filter is enabled, making the project easy to discover, access and for people to join.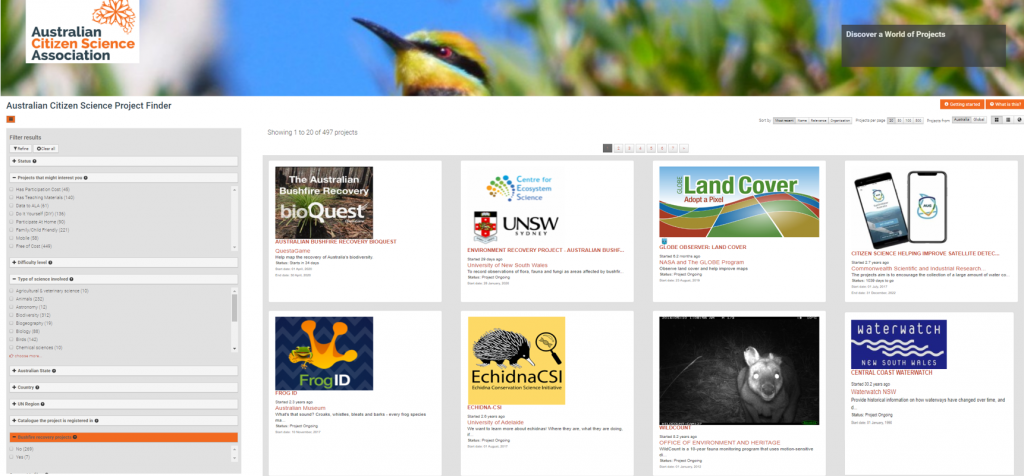 There are already several bushfire related projects using this filter, such as the Environment Recovery Project – Australian Bushfires 2019-2020.
It is important to note that the Australian Citizen Science Association Bushfire Working Group has developed a set of criteria that will be applied to all tagged projects to ensure they are producing data that is publicly accessible, shared into data aggregation depositories such as the ALA, compatible with other data sets, and appropriate to landscape scale assessment, monitoring and response.
In the coming weeks we will be calling on the public and the citizen science community to contribute to the existing projects or continue to create their own with guidance from researchers.
Follow the below links for more information on bushfire recovery and citizen science
Back to ALA Newsletter February 2020