By Paul Flemons, Australian Museum
Follow Dr Beth Mantle from CSIRO and Paul Flemons from the Australian Museum as they trek by camel in the North Simpson Desert, Far Western Queensland, finding and collecting insects and other invertebrates of the remote red dune country.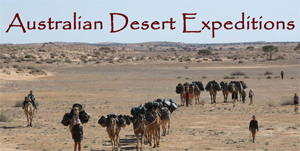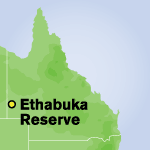 During the trek, run by Australian Desert Expeditions, Paul and Beth will write about the daily activities of the trek and upload photos of noteworthy specimens to the ALA Blog and Flickr 4-10 July, technology permitting. They plan to collect insects and other invertebrates for their institutions using light and pitfall traps, sweeping, litter sifting, hand collecting and malaise nets, combined with modern biodiversity informatics tools.
Experts from a number of institutions will help to identify the specimens where possible, as they are posted to the web, and the ID will be fed back to the trek participants. This approach is being tested as a model for remote location, field-based identification for a variety of applications including biodiversity surveys and biosecurity assessments.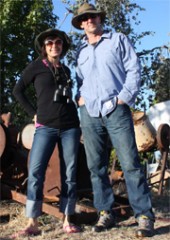 Dr Beth Mantle is a Research Team Leader at the Australian National Insect Collection, CSIRO. Mr Paul Flemons is a Manager at the Collection Informatics Unit, Natural Science Collections at the Australian Museum.
Location
The trek begins at Bedourie in Far Western Queensland and will focus on surveying the plants and animals of Ethabuka Reserve, a Bush Heritage Reserve in the north of the Simpson Desert, Far Western Queensland.
"Ethabuka Reserve is a haven for desert wildlife and boasts a remarkable pantheon of mammals, birds and reptiles. It's home to a wetland system of national significance, brimming with shrimps, fish and waterbirds following good rains. It also has one of the richest lists of reptile species in Australia, including Australia's largest goanna, the perentie." (Bush Heritage site)
Bedourie is a small town in the Channel Country of western Queensland, Australia, lying on Eyre Creek. It is located 1600 kilometres west of Brisbane, and 200 kilometres north of Birdsville. (Wikipedia).