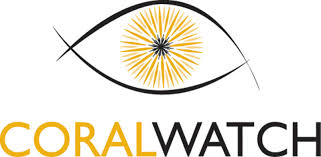 CoralWatch is a not-for-profit organisation based at The University of Queensland. It is a globally significant citizen science program that started in 2002. It aims to involve anyone (divers, students, scientists and tourists) in monitoring coral colour to help us understand more about coral health and bleaching events.
CoralWatch creates simple and engaging tools to help citizen scientists monitor global coral health and raises awareness of our reefs via education and public outreach programs.
Collecting valuable data about coral health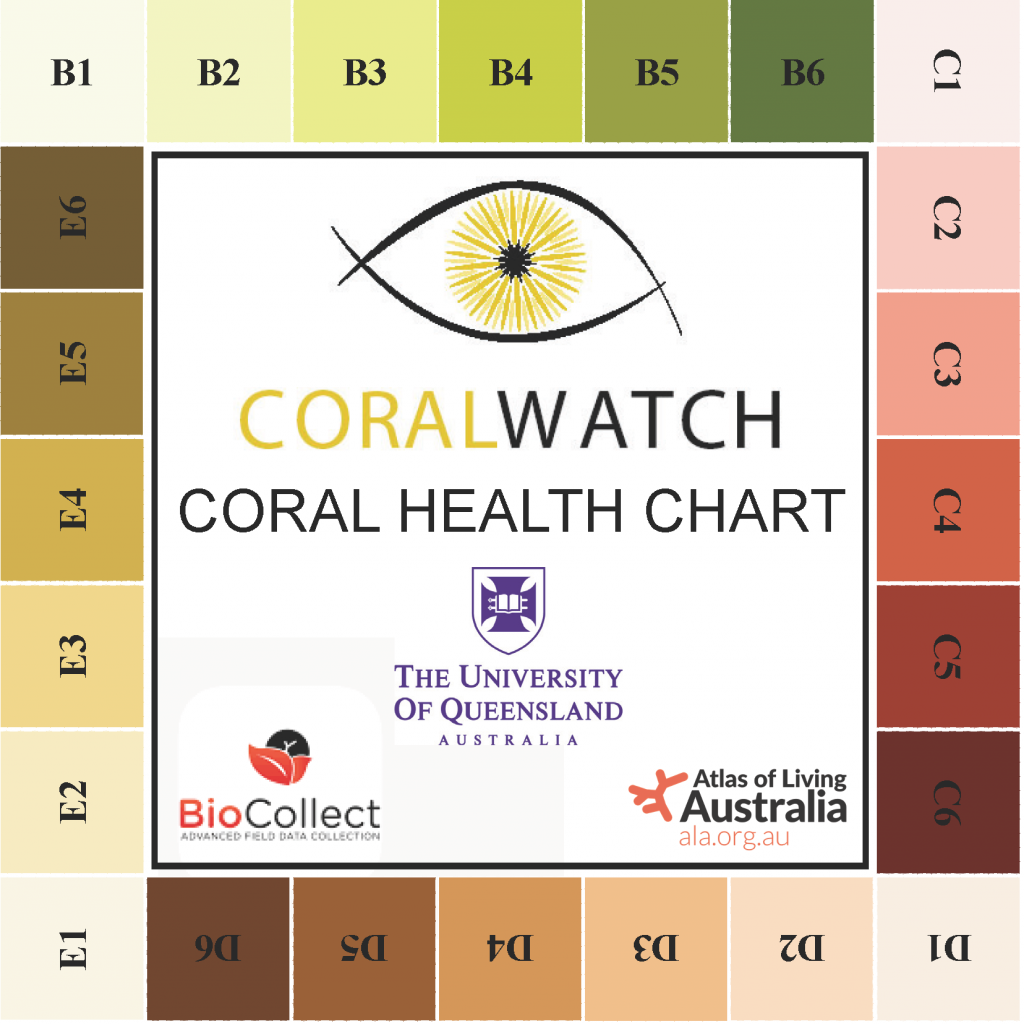 Through CoralWatch people help collect scientific data on coral bleaching by using the Coral Health Chart. The chart is an easy-to-use tool to quantify changes in coral colour associated with coral bleaching on our reefs.
The colours on the Coral Health Chart are based on the actual colours of bleached and healthy corals. Each colour square corresponds to the concentration of symbiotic algae living in the coral tissue, which is directly linked to coral health. For more information, visit Using the coral health chart
The chart is used in the field and classroom, is available in 12 languages and data on more than 2,500 reefs in 81 countries is publicly accessible.
Updating the CoralWatch database
After almost 20 years of operation the CoralWatch team needed to update the global database and partnered with the Queensland Cyber Infrastructure Foundation (QCIF) and the Atlas of Living Australia to find a solution.
The BioCollect platform is a customisable field data collection tool and proved a good base to build the new CoralWatch database. The QCIF team developed new code to display graphs for the CoralWatch database and the ALA provided technical support and is hosting the database. The new graphs feature is now available to other users of the platform too.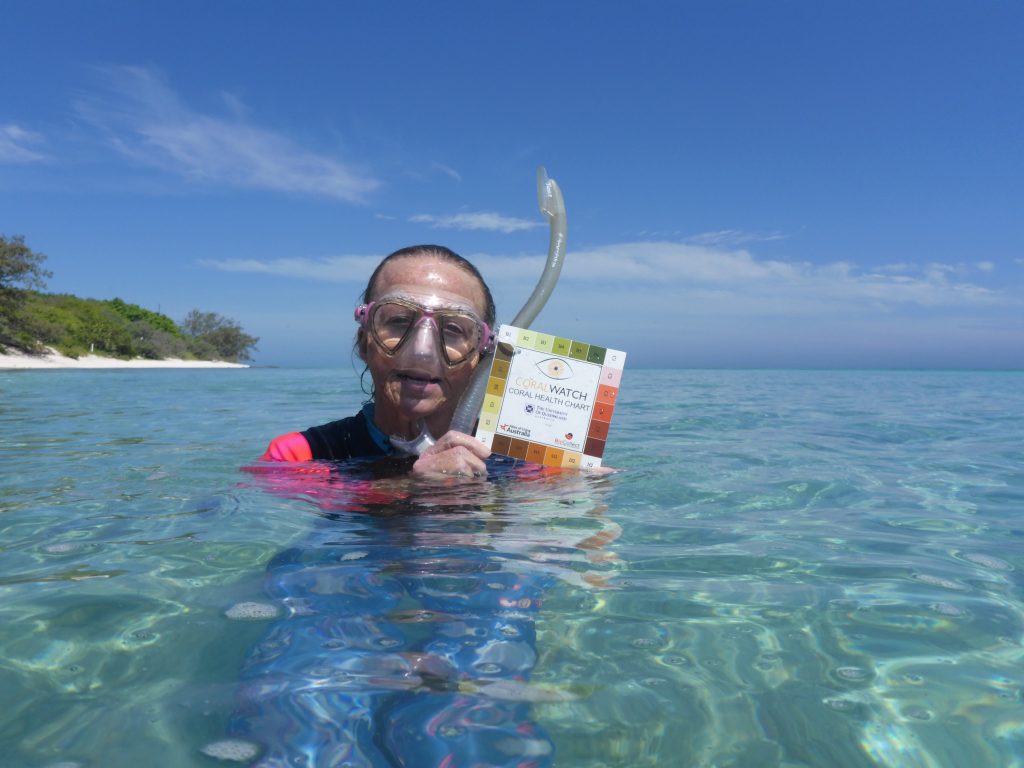 All historical data (almost 15,000 reef visits and more than 320,000 coral observations) was imported to BioCollect. The new database can support images and record verification. It will also be able to cope with the growing data storage needs of the CoralWatch project.
Since the launch of the database (28 September 2021), already 223 surveys have been entered by divers and snorkelers all over the world, including 109 surveys in Australia and 114 surveys from Thailand, Honduras, Taiwan, Northern Mariana Islands, Indonesia, and Egypt.
More information