As Australia's national biodiversity data infrastructure, the Atlas of Living Australia (ALA) is committed to providing reliable and secure data access to our users. In line with this commitment, we are excited to announce our transition to OpenID Connect (OIDC) authentication, which will help to streamline the process for accessing data within the ALA across multiple platforms.
What is OIDC?
With OIDC, you can log in to multiple platforms using a single set of sign-in credentials while ensuring that your personal information is secure and private.
OIDC is an identity layer built on top of the OAuth 2.0 protocol. It's designed to facilitate secure authentication and single sign-on (SSO) across different applications and services. If you'd like to read more about how OIDC works with OAuth 2.0, see OpenID Foundation's article on how OpenID Connect works.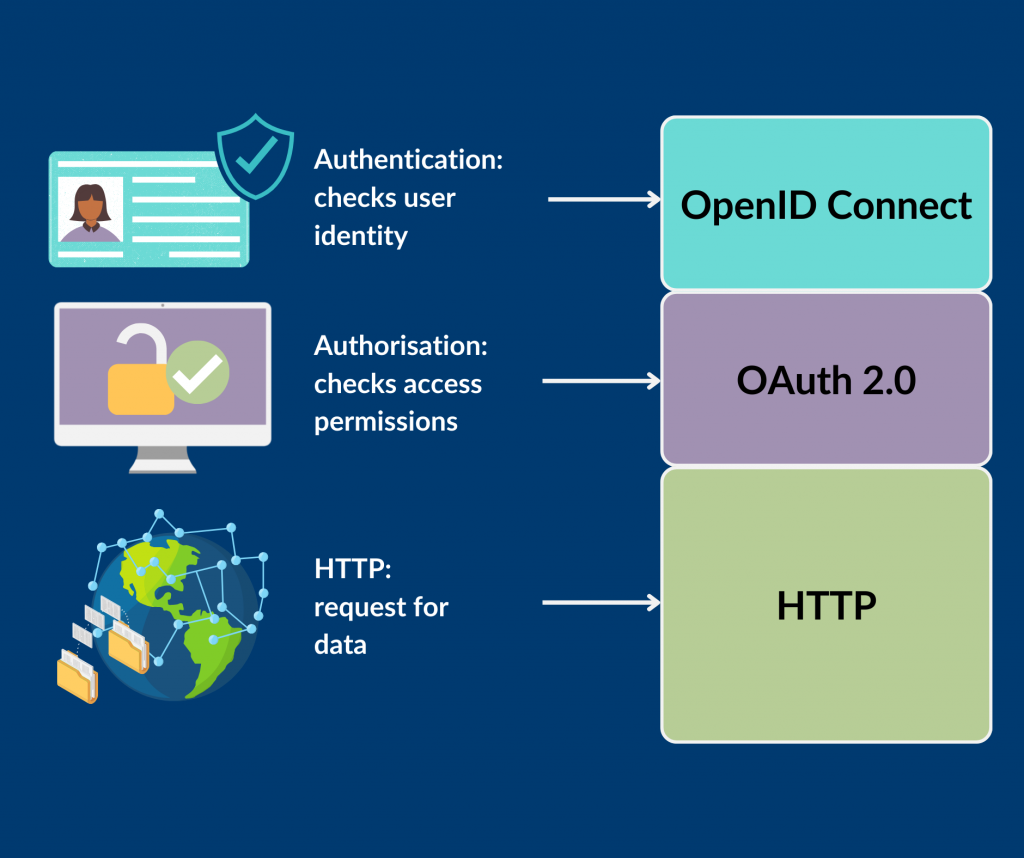 Why OIDC?
Enhanced Security
One of the key drivers behind ALA's adoption of OpenID Connect (OIDC) is its ability to enhance data security.
OIDC operates by employing secure tokens in the background to validate a user's identity. These tokens are designed to be short-lived and encrypted, ensuring that your credentials remain protected and reducing the potential for unauthorised access or data breaches.
Seamless User Experience
We're committed to improving your experience across the ALA site; while this includes features like navigation, readability and look and feel, it also relates to login experience and performance. OIDC enhances our current SSO capabilities, allowing you to log in once to access multiple services without repeatedly entering your credentials.
Federated sign-in
OIDC also enhances federated identity services. This means that you can continue to leverage your existing accounts from trusted identity providers such as the Australian Access Federation (AAF), eliminating the need to create another username and password – making it quicker and easier to access the ALA for existing AAF users.
Scalability and Integration
As the number of records in the ALA grows, we ensure that our systems are flexible and scalable. OIDC allows us to integrate with a variety of web applications and evolve alongside other technical advancements.
Collaboration is also a big part of what we do at the ALA, so we can continue to make even more data findable and accessible. With the growing adoption of OIDC, integration is made easier with our data partners and other collaborators. For example, we are working with TERN to integrate OIDC, making it quicker and easier for our MERIT users to sign in and submit data to the MERIT system using the TERN Monitor application.
Summary
The adoption of OIDC authentication represents a significant milestone in the ALA's ongoing commitment to data security, performance, and user experience. We remain dedicated to staying at the forefront of technology to do so, and we look forward to continued growth and collaboration with our user community. The ALA has more exciting infrastructure and technology changes coming soon – watch this space!
If you would like to know more about how OIDC benefits your data access experience, please reach out at support@ala.org.au.