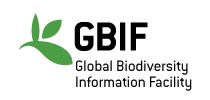 The GBIF Young Researchers Awards is an annual programme aimed at fostering innovative research and discovery in biodiversity informatics. The 2021 programme will provide a pair of prizes worth €5,000 (approx. AUD 7,700) each, recognising the work of two graduate students—preferably, one masters and one PhD candidate—nominated by GBIF Participant countries.
This year our team at the Atlas of Living Australia will coordinate the applications from Australian researchers. We will select two nominations to be assessed by the GBIF Science Committee.
Applications are due by 31 May 2021.
How to submit a nomination (Australian applicants)
Visit the GBIF young researchers award website and following the instructions.
Submit your nominations to Martin Westgate, ALA's Science Advisor, with 'GBIF Young Researcher' in the subject line by 31 May 2021.
Nomination process
Two Australian nominations will be selected for submission to GBIF by the Australian GBIF Delegation in time for the GBIF submission deadline. Please contact support@ala.org.au for further information if required.
A jury organised by GBIF Science Committee will select the two award recipients from the pool of nominees received from the country delegation by the GBIF Secretariat. The winners will be announced in September/October 2021.
Further information
Full details, including how to nominate and eligibility criteria, can be found on the GBIF website.