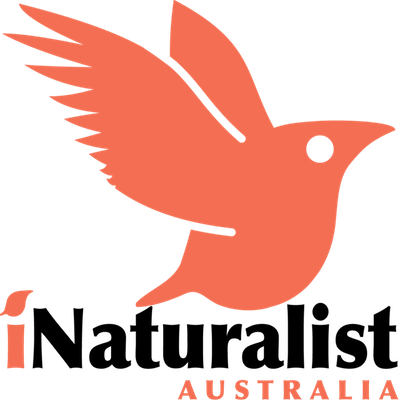 This week we launched iNaturalist Australia, the Australian node of iNaturalist, the world's leading global social biodiversity network.
We now encourage you to use iNaturalist Australia to record your individual plant, animal and fungi sightings. You can still upload sightings using our Record a Sighting function, but we will be phasing it out.
How to record an observation with iNaturalist Australia
You can record observations with iNaturalist Australia on your desktop and by using the iNaturalist app on your iPhone or Android device. Uploading an observation to iNaturalist Australia on your desktop is very similar to using the ALA's Record a Sighting function.
First, go to iNaturalist Australia and click Sign up to create an account.
Log in to iNaturalist Australia and click ↑Upload.
Drag and drop your image file or choose the file from your device.
Click in the species name box, then select from the list of suggested species.
Enter date and location details.
Click Submit 1 observation.
Your record will appear on the Your observations page, where you can see all your records in a list or on a map. On this page, you can sort and search your observations by date, taxonomy or location.
All iNaturalist Australia observations are loaded into the ALA regularly.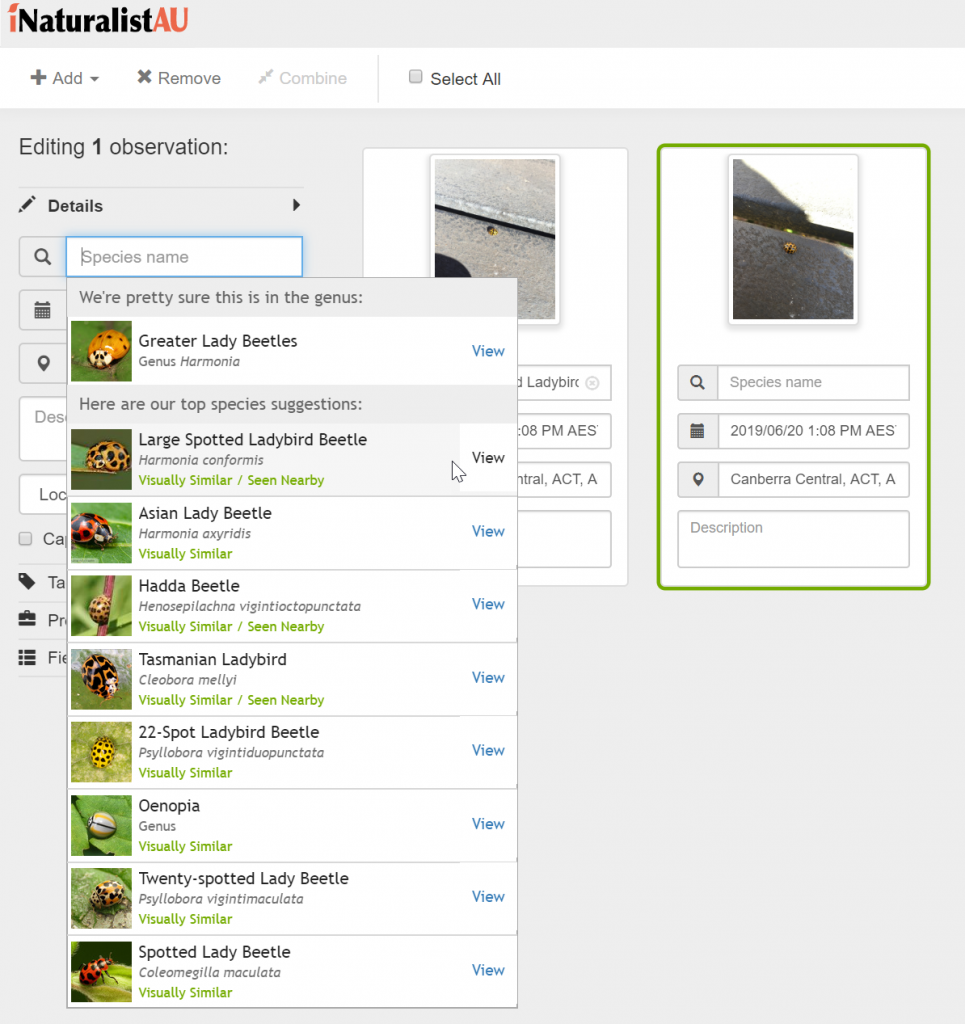 User guides and FAQs
To learn more about iNaturalist Australia including how to link your iNaturalist and ALA accounts, read our User Guides and FAQs:
Please also feel free to contact us if you have any questions.
Why we've teamed up with iNaturalist
We are keen to improve your user experience as well as the quality of human observation data entering the ALA. For these reasons, we recently became a signed-up member of the iNaturalist network, and now manage iNaturalist Australia, our localised gateway into iNaturalist (for more information on this collaboration read ALA-iNaturalist collaboration).
Collaborating with iNaturalist is a wonderful opportunity for us and our users. It provides an easy-to-use desktop and mobile platform, support for species identification, and tools for assessing data quality. All iNaturalist Australia data is regularly fed into the ALA and you can link your ALA and iNaturalist accounts to see all your records in one place.
Human observation data is a valuable part of the ALA. It helps to create a more detailed picture of our national biodiversity, and assists scientists and decision makers to deliver better outcomes for the environment and our species. iNaturalist Australia's species identification features and data quality measures will ensure your plant, animal or fungi sightings are more valuable than ever.
Benefits of iNaturalist Australia
Species identification: using image recognition suggestions and community expertise, iNaturalist helps you identify the plant, animal, or fungi you have found.
Improved data quality: iNaturalist's species identification system helps citizen science records become 'Research Grade'. This in turn means the observation data you enter is more valuable and more likely to be used by scientists and others to manage, protect and conserve our biodiversity.
Excellent user experience: iNaturalist has a clear, easy-to-use interface on both desktop and mobile devices. You can view your sightings on a map, or in date order, view other images of the same species, and participate in species identification conversations.
Open data: the ALA receives regular data feeds from iNaturalist Australia. iNaturalist is built on open source software development and has open data at the core of its mission — this mirrors the ALA's core principles.
A bit more about iNaturalist
iNaturalist Australia is the Australian node of iNaturalist, a joint initiative of the California Academy of Sciences and the National Geographic Society.
iNaturalist is a global social biodiversity platform designed to share and discuss biodiversity. Built on open source software, it supports open data, and has a strong community engagement focus including the interest and encouragement of the taxonomic community.
iNaturalist has a strong commitment to improving data quality for science and international collaboration.
Read more on the iNaturalist blog.