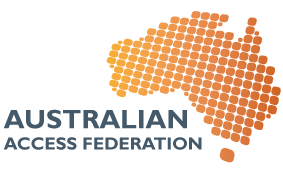 The Atlas of Living Australia (ALA) now provides login access via the Australian Access Federation (AAF) – the national provider for federated single sign-on. This means if your organisation (university, research organisation etc) subscribes to AAF, you can now use your organisational email address and password to sign in to the ALA.
The ALA already provides third-party login options for Google, Facebook and Twitter. Now, you can also use your organisational sign-on details. To check if your organisation subscribes to AAF, visit AAF Subscribers.
Logging in to the ALA with Australian Access Federation
If your organisation or institution supports AAF login, you can use AAF to log into the ALA.
From the Login page, click the Sign In With AAF button, select your institution and continue to log in using your organisational details.
If you've previously created an ALA account with the same email address, you can log into that account using either the username and password or AAF.
If you already have an ALA account and would like to switch to using AAF, you can also change your email address (How do I change the email address I use for my ALA account) to match your institution's email address. You'll still be able to log in with your email address and password if you like.
If you are a new ALA user and do not have an account, you will now have the choice to sign into the ALA with your Google, Facebook, Twitter or organisational (AAF) log in details. Or you can choose to set up a separate ALA account.
More information
If you have any questions regarding this update, please read our Help articles:
If you need further information, please contact support@ala.org.au .
Back to ALA Newsletter February 2020