Catherine's project is focused on the native shrub Spyridium parvifolium. The plant, also known as Dusty Miller, is endemic to South Australia, Victoria, New South Wales and Tasmania. She aims to investigate the phylogeny, morphology, genetic diversity, phylogeography and ecology of the species.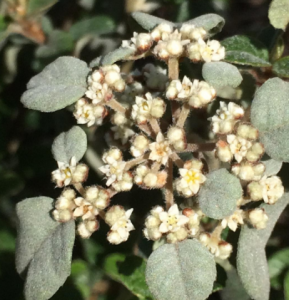 She used the ALA to help locate potential populations to collect samples (with the appropriate permits). She also used the ALA to generate species lists for the collecting sites to be used as recording sheets while in the field and to produce field guides from those lists.
"I've found ALA useful because it brings all sorts of records (herbarium data, field observations by parks officers and consultants and records by citizen scientists etc.) together into one easy to use national data base", Catherine said. 
"Since I use ALA so regularly I decided to become a contributor. I try and make sure that whenever I load a species image onto Instagram I also record it on ALA to give a little back to ALA since I personally (and professionally) gain so much from it!"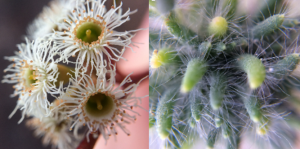 Catherine is also using her expertise in plant identification to help her local community by managing a grassland where a population of the nationally threatened Spiny Rice Flower (Pimelea spinescens subsp spinescens) was found. She has since made a detailed species list for the site and completed a vegetation quality assessment to get a baseline of the condition of the community.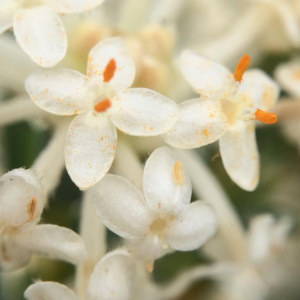 We first contacted Catherine after we noticed her great images appearing in the ALA's Recent Sightings. Since then we have offered some advice so she can use the ALA more effectively for her research. If you'd like to share with us how you are using the ALA to assist your research, please contact us.