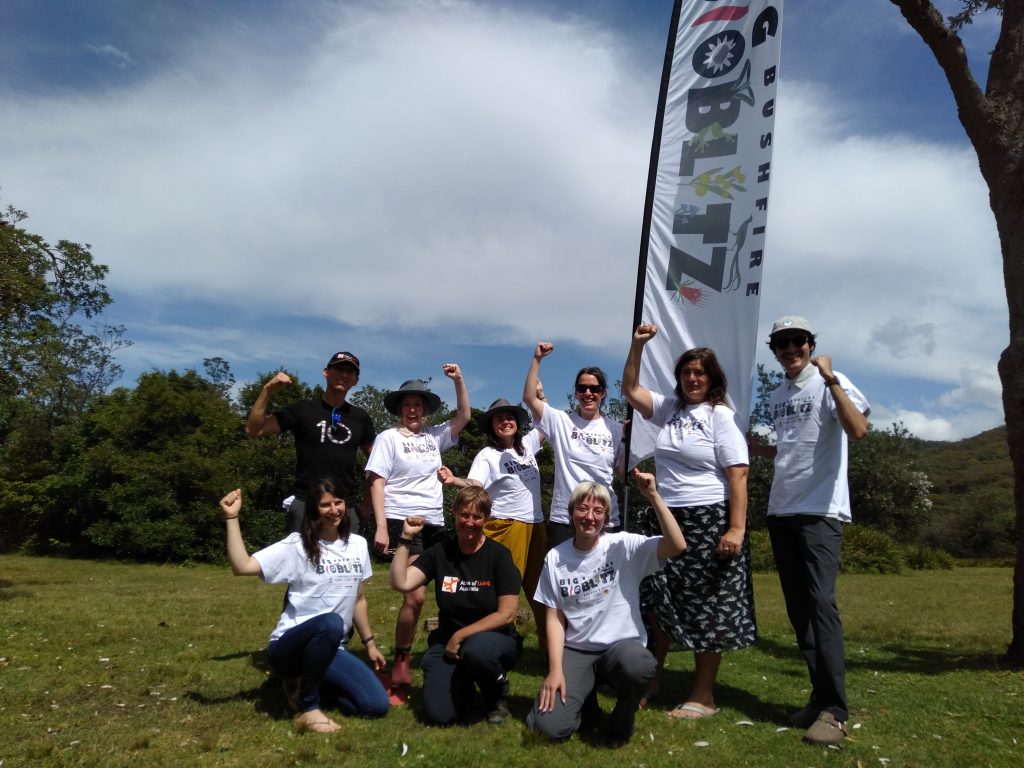 The Big Bushfire BioBlitz included three weekend events in Summer and Autumn 2022 across the Mid North Coast of NSW with surveys in Crowdy Bay and Dooragan National Parks, the Blue Mountains World Heritage Area, and Murramarang National Park on the south coast of NSW. BioBlitzes were chosen as the survey method because they are community events with "a focused effort to record as many species as possible in a defined location within a limited period of time," Thomas Mesaglio, iNaturalist curator and PhD candidate at the UNSW Evolution & Ecology Research Centre.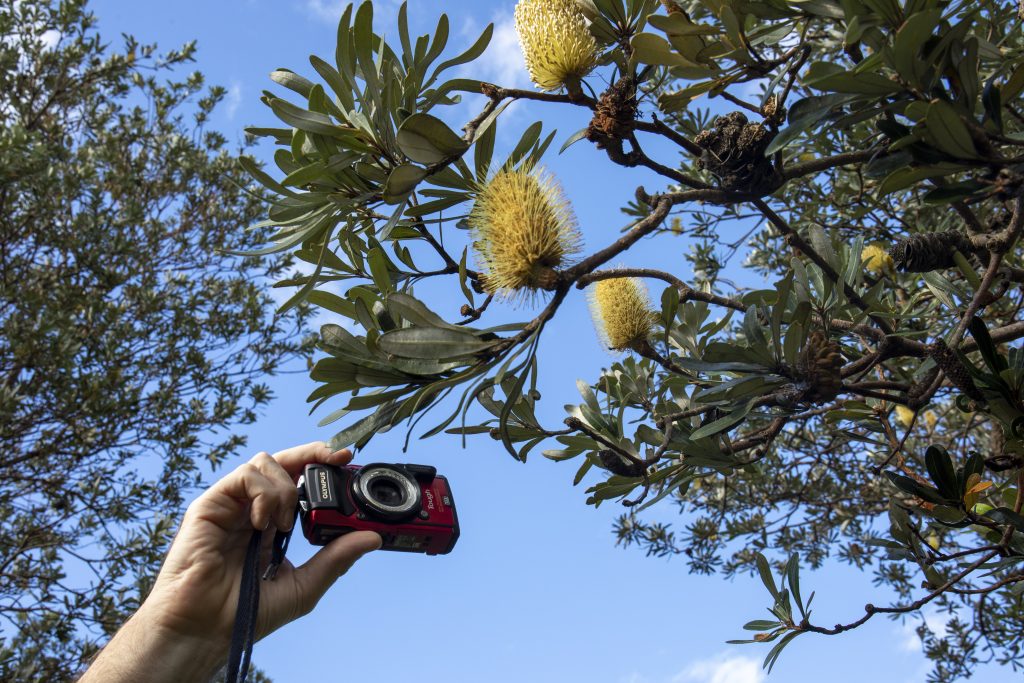 The Results are in: How did we do?
The 2022 Big Bushfire BioBlitz delivered incredible results with 7,955 observations, 1,768 species recorded, 115 observers and 479 identifiers! See below for a species-specific breakdown. As part of the BioBlitz activities, burnt versus un-burnt areas were surveyed and compared. While results are still being analysed, a quick comparison of burnt and unburnt areas for the Mid-North Coast found that burnt areas contained 30 bird species while unburnt areas contained 70 bird species. I Information such as this helps to map species distribution, abundance and changes as the result of bushfire activity.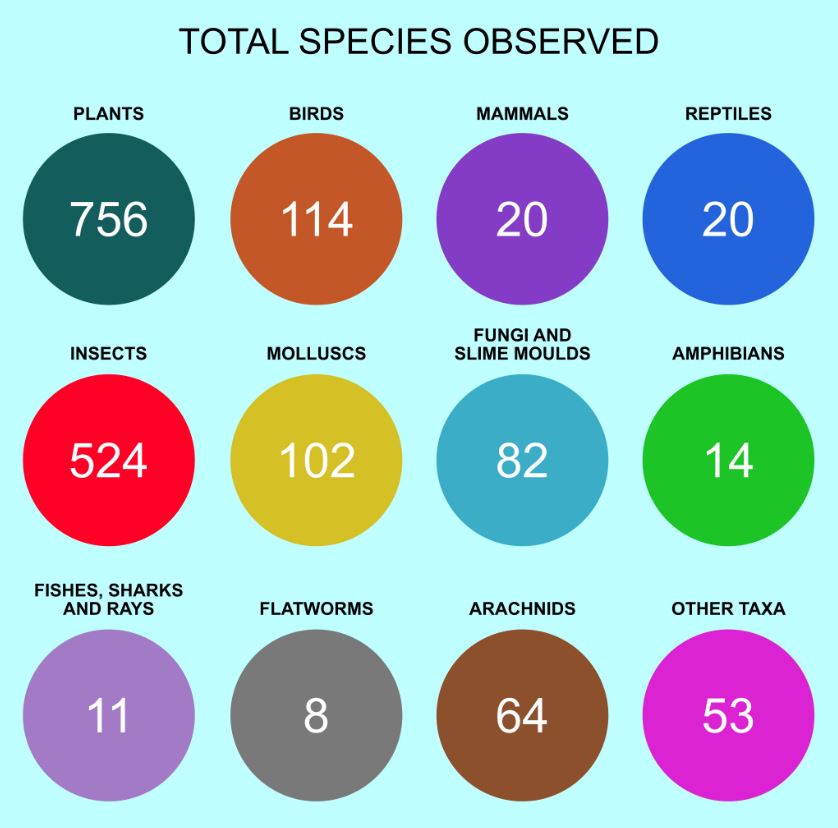 What's the value of a BioBlitz?
BioBlitz initiatives provide an opportunity for wide-spread community involvement and opportunity for new data records at a point in time to be captured, ingested and verified by experts to inform monitoring and research. From the Autumn Big Bushfire BioBlitz, all records have been fed through into the ALA via iNaturalist.
BioBlitzes also offer a hands-on educational experience with the aim to inspire increased environmental stewardship.
"Citizen science events such as bioblitzes provide an invaluable opportunity to maximise the amount of data collection, intensely focusing on particular areas, as well allowing people of all skill levels to be involved. Participants get to interact with and learn from experts, and also offer their own local expertise and insights to the experts, so it's a fantastic two-way transfer of knowledge." Thomas Mesaglio, iNaturalist curator and PhD candidate at the UNSW Evolution & Ecology Research Centre.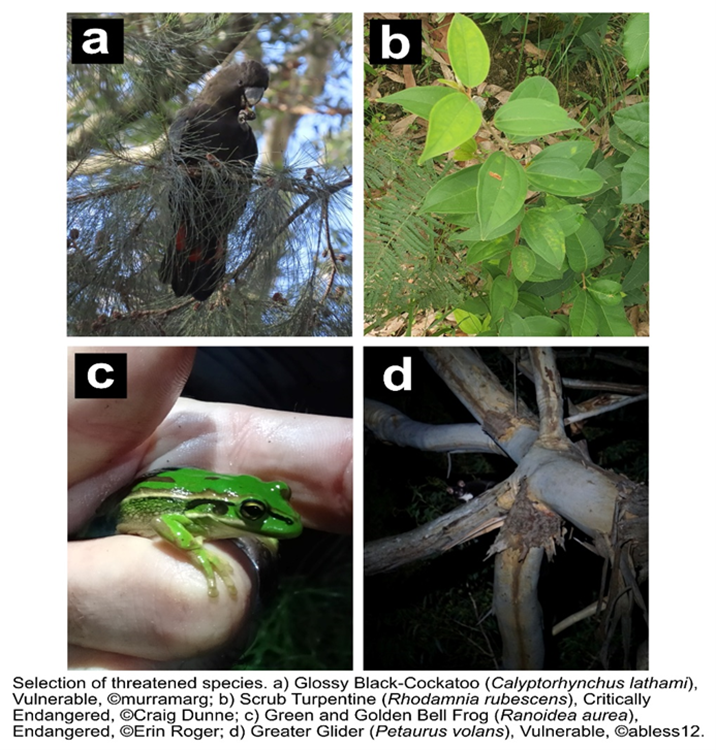 Where to from here?
From the 2022 Big Bushfire BioBlitz, the ALA in collaboration with our partners intend to create a guide for local governments and community groups on how to run other small-scale BioBlitz initiatives.
Partnerships:
This work was supported by the Australian Government's $200 million Bushfire Recovery Program for Wildlife and their Habitat.
The BioBlitzes were coordinated by the Atlas of Living Australia, in collaboration with the University of New South Wales (UNSW) Centre for Ecosystem Science, Minderoo Foundation's Fire and Flood Resilience Initiative, the former Department of Agriculture, Water and the Environment, and the Australian Citizen Science Association.