Former teacher and CSIRO's Indigenous STEM Program Coordinator Geoff Guymer has a wealth of experience teaching in classrooms across Australia and loves using the ALA.
When Geoff was teaching Science and Mathematics at a high school in Altona in Victoria, he frequently used the ALA in the classroom. One example is a game he developed for the students to play as part of the school's annual celebration of Indigenous culture.
This game can be easily adapted for any classroom, anywhere in Australia. In this particular instance, the game was named after the traditional people and custodians of the land that encompasses Altona.
To develop the game, Geoff and his students used the ALA's Explore your area feature to find out which native animals and plants had been recorded around their school. Then, with a local elder, the group chose a number of species that had cultural significance and learned the Indigenous names for those species.
Next, they made game cards for each species. Game cards consisted of an image of the animal or plant, its common, scientific and local Indigenous name, and additional Indigenous knowledge and cultural information about the species. The students researched all this information using the ALA species pages and other sources.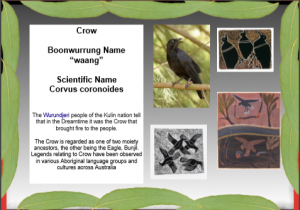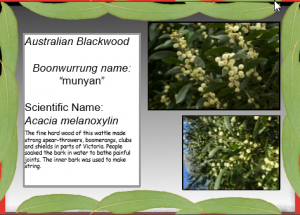 Geoff then placed numbers on a map of the school grounds and placed one game card at the location of each number. To play the game, students ran around the schoolyard, following the map to each of the numbers to find the game cards. They filled out a worksheet with the information on each game card.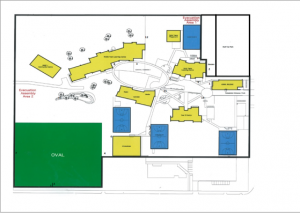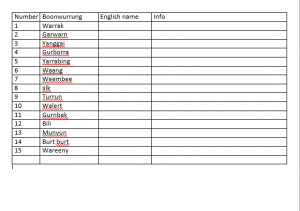 While initially designed for his school's Indigenous culture day, Geoff realised that participating in this type of activity addresses a number of requirements of the Australian Curriculum at various year levels.
"The ALA can help fulfil many areas of the science curriculum such as Classification and Adaptations, but it can also help illustrate maths and spatial reasoning and is excellent for incorporating the Aboriginal and Torres Strait Islander Histories and Cultures Cross-Curriculum Priority," Geoff said.
Further case studies will outline some other examples of Geoff's work using the ALA in the classroom.
Note: All Boonwurrung language references were given to Geoff Guymer, CSIRO, by Auntie Fay Stewart-Muir, Victorian Aboriginal Corporation for Languages to be used as educational tools.