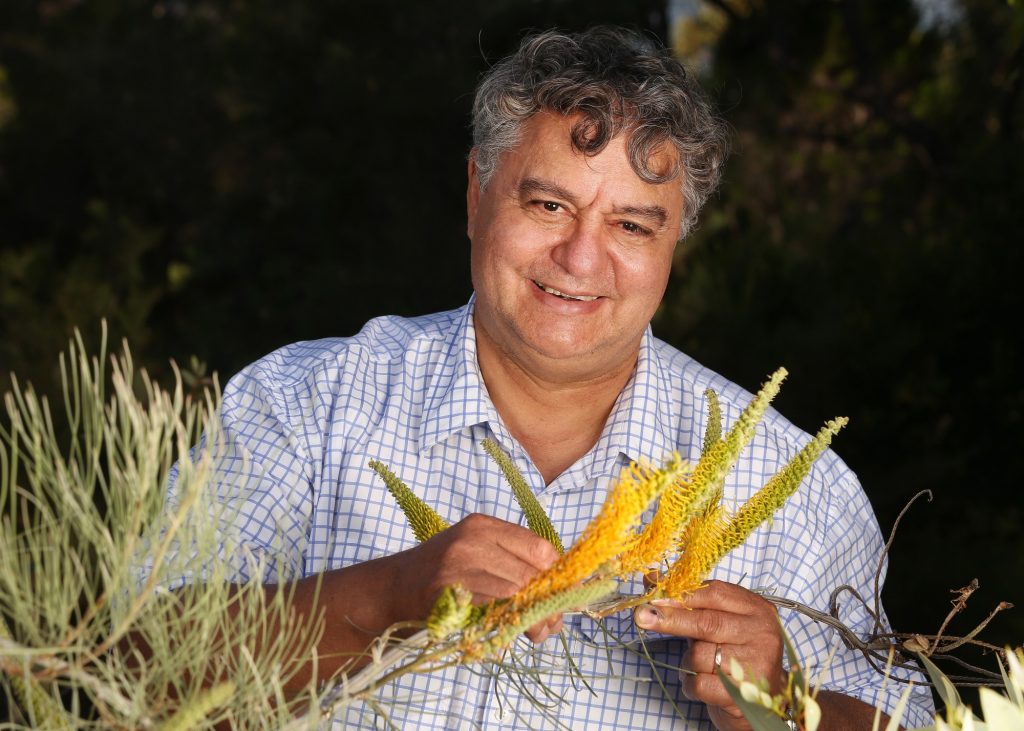 Professor Stephen van Leeuwen is a respected South West Boojarah Wardandi Noongar man whose Country is in the Busselton – Margaret River area of south west Western Australia.  He is a botanical ecologist, with a diverse research pedigree extending from threatened flora survey, fire ecology and threatened flora and fauna management through to biological survey, arid zone ecology, plant taxonomy and pollination biology.
As a botanical ecologist Stephen has had a long career working with biological data, from early work experience projects at the WA Herbarium, to being involved in the foundational WA Orchid Atlas and Banksia Atlas projects. He has also undertaken and managed botanical and biological surveys across the Pilbara, Gascoyne and neighbouring Western Deserts including fulfilling a leadership role in the Pilbara Biological Survey.
Prior to leaving the WA Public Service, Stephen was Assistant Director of Science in the Biodiversity and Conservation portfolio at the Department of Biodiversity, Conservation and Attractions, overseeing operations of the WA Herbarium and of the Western Australian biodiversity data portal – NatureMap. He also collaborated with the Western Australian Biodiversity Science Institute (WABSI) to establish the Index of Biodiversity Surveys for Assessments (IBSA) program and was also the WA champion for the Terrestrial Ecosystem Research Network's (TERN) Surveillance (formerly AusPlots and Australian Transect Network) program.
Building cultural competency and engagement with Indigenous Australians
In a recent chat, Stephen shared with us his vision for his role with the ALA.
"I'm very keen to guide the ALA as it builds capacity and capabilities to be a culturally safe organisation that can respectfully capture, curate and support Traditional Knowledge (including language) and all it entails while ensuring the sovereignty of this knowledge, Indigenous Cultural and Intellectual Property rights and the mutual sharing of benefit derived from such knowledge," Stephen said.
"I hope to build the Board's cultural competency and engagement with Indigenous Australians to address the needs and aspirations of Indigenous Australians. In part I'll do this by unlocking opportunities within my networks across Indigenous, academic, government and corporate sectors to build collaborations and minimise duplication of effort with respect to the participation and engagement of Indigenous Australians in the operations and activities of ALA."
Making a mark: some key priorities for his tenure with the ALA
From a pragmatic on-ground perspective Stephen would like to see ALA's activities continue to grow and service the needs of Indigenous land and sea Country managers and ranger teams, particularly in respect to the development of tools and applications that enable greater Traditional Knowledge capture, a reduction in the duplication of effort, and a greater emphasis on how Traditional Knowledge can help provide solutions to biodiversity conservation and land management challenges.
While on the ALA Board, Stephen would like to ensure that the ALA becomes a culturally safe organisation which has a governance framework that supports Indigenous Australians and respectfully engages with them to capture Traditional Knowledge, including language.
"I'm keen to ensure that data is appropriately managed in terms of Indigenous Cultural and Intellectual Property rights, and that sovereignty of the data remains with the Knowledge holder," he said.
"I am also keen to ensure that language is captured as part of Traditional Knowledge, as language is inherently linked to culture, and Country for Indigenous Australians."
Did you know?
When not working Stephen enjoys botanising, fishing, pottering around the house and in his workshop and keeping abreast of Australian ecological literature.
Stephen attended Christian Brother College in Perth for his high school education.  He was a reasonable cross country and mid-distance runner and sprinter.  His finishing time for the 400m sprint at the Inter-school Catholic Colleges sports carnival set in 1985 still stands!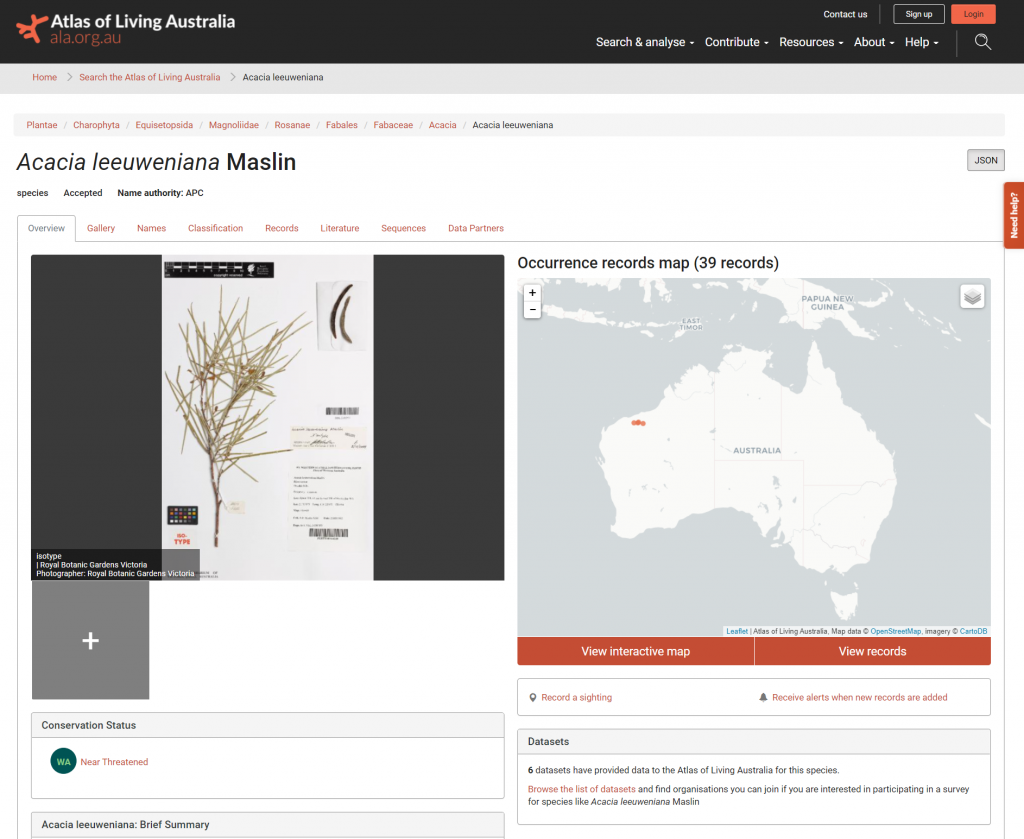 Stephen has been acknowledged for his efforts through the naming of four plants (Acacia leeuweniana, Arthropodium vanleeuwenii, Caladenia exilis subsp. vanleeuwenii, Triodia vanleeuwenii), one beetle (Matthewsius vanleeuwenii) and one spider (Nomindra leeuweni) in his honour.