The ALA's core infrastructure upgrade project will replace the Atlas of Living Australia's occurrence data core systems.
The new infrastructure will be fit-for-purpose, more maintainable and able to adapt to our future needs as Australia's national biodiversity. System improvements will enable the ALA to manage increases in data volume and different types of data. ​
Throughout the project we will be working closely with the Global Biodiversity Infrastructure Facility (GBIF) and collaborating on a shared codebase.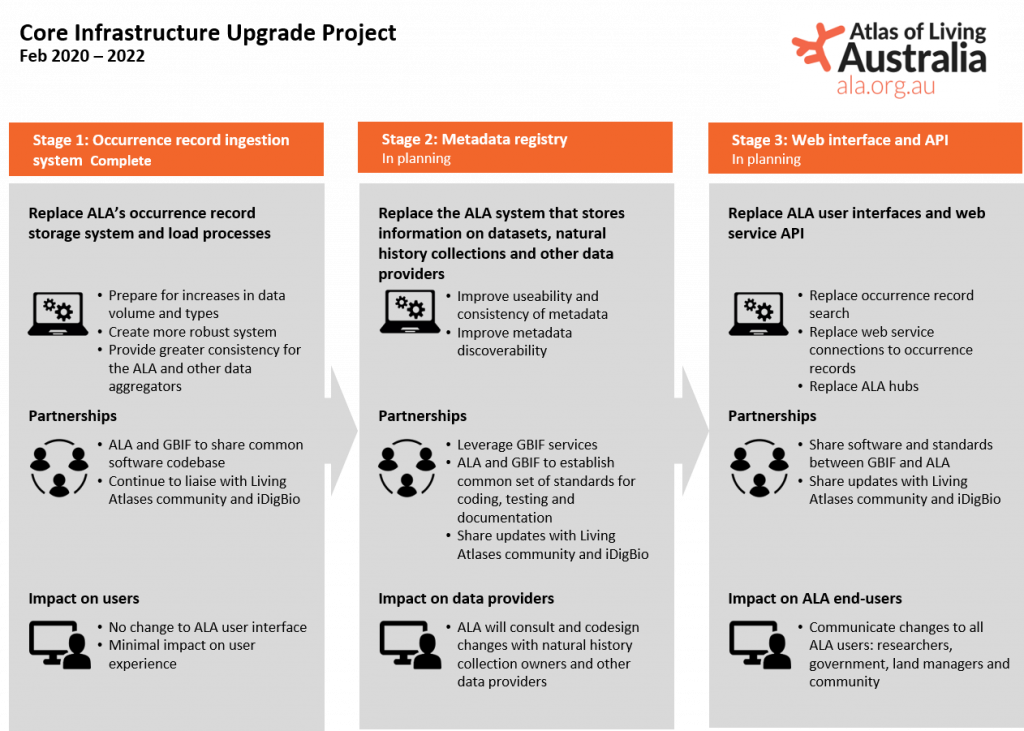 The upgraded ALA's species occurrence record ingestion systems were released in June 2021.
For more information contact us at support@ala.org.au.