Education Resources
Education Resources
Welcome to the Atlas of Living Australia Education Resources page.
For educators wanting to incorporate use of the Atlas of Living Australia in the classroom, we have provided some resources that may assist you.
Classroom Activities
There are Classroom Activities that use the Atlas of Living Australia that align with the Australian Curriculum. There are activities available for all ages from Foundation through Year 12.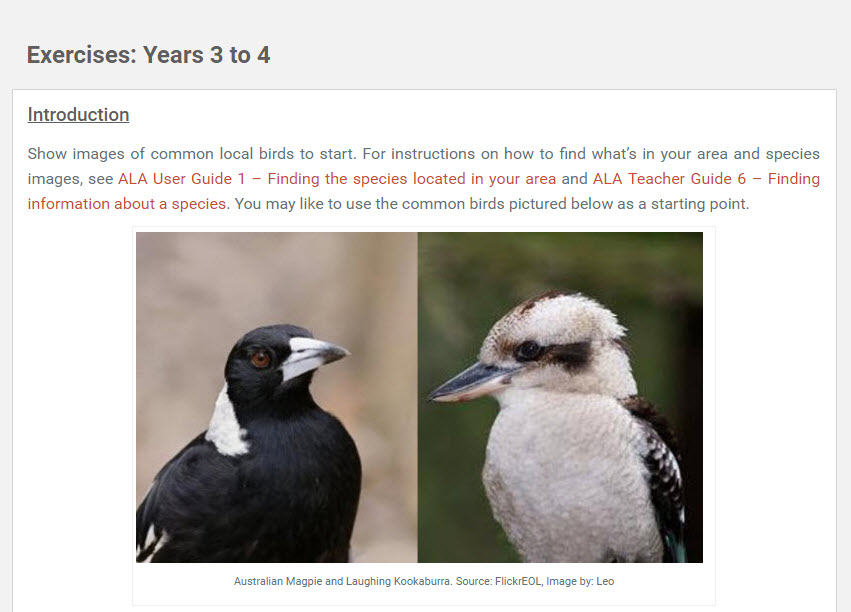 User Guides
There are also step-by-step User Guides for using the ALA. These guides not only take you through the process of carrying out some of the simple applications of the ALA, but also link from the classroom activities so the activities can be easily adjusted to suit your local area.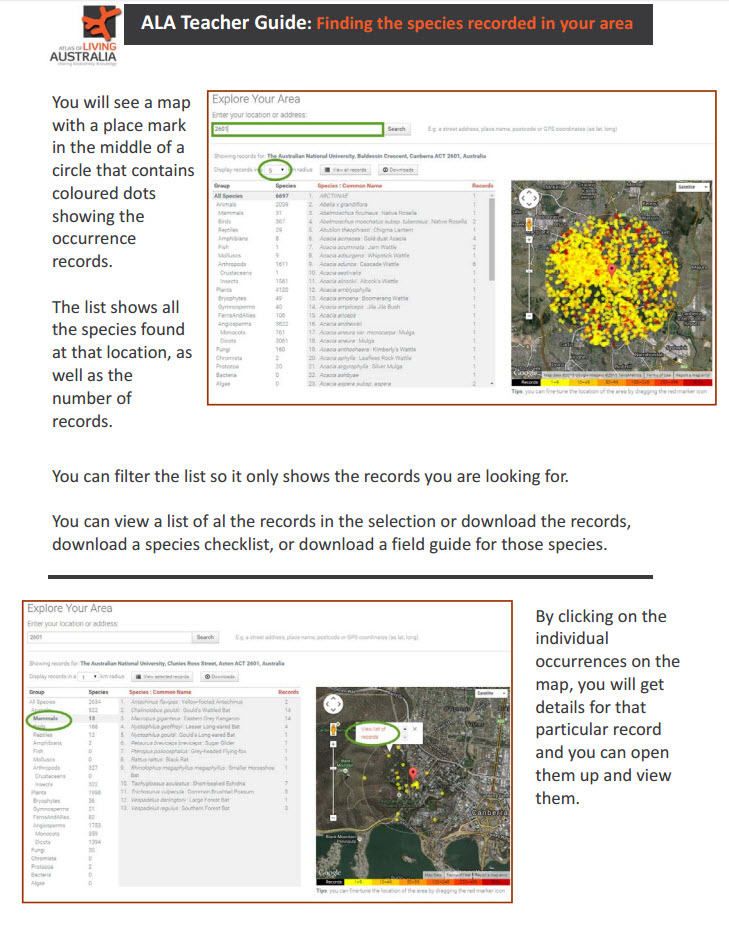 To see how other education providers are using the Atlas of Living Australia:
In tertiary education: