ALA dives deeper into the marine realm
ALA dives deeper into the marine realm
By Lynne Sealie
 August 17, 2011
 Tags: 

Blogs & news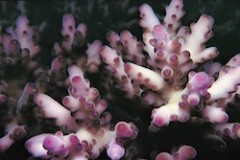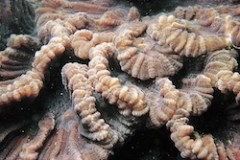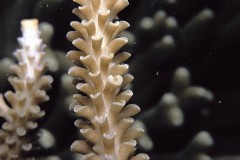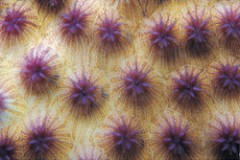 The ALA is diving deeper into the marine realm with more than 900 new images of Australian coral species from 'Charlie' Veron. To see this amazing collection, go to http://morphbank.ala.org.au/MyManager/ and type veron into the search box. Most of the photos were taken in Australia but some of the rarer species were photographed in neighbouring countries. Data coming soon includes species and location records for corals in all Australian waters. Additional information on habitat, distribution ranges and species characteristics will also be made available through the ALA website. The taxonomic coverage is comprehensive at species level.
The photos are from John "Charlie" Veron, credited in research as J. E. N. Veron. Charlie is best known as the author of the three volume Corals of the World. He is also the senior author of the major electronic products Coral ID and Coral Geographic, 100 scientific articles and the former Chief Scientist of the Australian Institute of Marine Science.
He has discovered and described about 20% of all coral species of the world and has worked in all the major coral reef regions of the world, participating in 66 expeditions and spending 7,000 hours scuba diving. He has been the recipient of the Darwin Medal, the Silver Jubilee Pin of the Australian Marine Sciences Association, the Australasian Science Prize, the Whitley Medal and received special mention in the Eureka Awards.
Charlie now concentrates on conservation and the effects of climate change on coral reefs. His latest book (2008) A Reef in Time: the Great Barrier Reef from Beginning to End (Harvard University Press) is a synthesis of many sciences for a popular readership.
Veron has criticised global warming skeptics like Ian Plimer, saying of Plimer's book Heaven and Earth: "Every original statement Plimer makes in the book on coral and coral reefs is incorrect, and that "[Plimer] serve[s] up diagrams from no acknowledged source, diagrams known to be obsolete and diagrams that combine bits of science with bits of fiction."
For further information see key words on these subjects and the "Coral Triangle Initiative", a major conservation program launched in Bali in December 2007.