Want to gain a unique insight into the ecology and biodiversity from over forty years of research? Join the Atlas of Life in the Coastal Wilderness for their first science forum celebrating the history of ecological research in their region. Hear from 12 prominent researchers and ecologists (detailed below) who will share what they have discovered about this special region and tell us what eventuated from their results.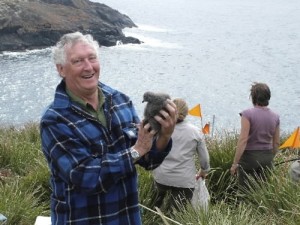 Attendees will have the chance to join discussions about the value of this research spanning significant time and can talk about where to go from here with this foundation of knowledge, new emerging technologies and enthusiastic community contributors.
This is a special, never to be repeated opportunity to listen to the wealth of knowledge of these legendary scientists, so do come and join us for fun and enlightenment.
Where: Auswide Skills Centre,Cabarita Place, Merimbula (Behind the Lakeview Hotel)
When: Thursday 13th and Friday 14th of December (Note Saturday 15th December – 0ptional field visits being organised – keep posted to website for more information)
Cost: $30 for 2 day forum: including lunch and breaks, Plus $55 if you wish to attend the forum celebration dinner
Speakers include:
Prof. Harry F Recher: Emeritus Professor, FRZS, AM Senior Fellow, Ornithology, The Australian Museum, Sydney, NSW.
Dr James Shields: Previously with the Australian Museum and ForestsNSW, Lecturer Maquarie University, currently "Rent a Ruminant," Local Environment Solutions and "Conservation Canines.",
Dr Rod Kavanagh: Previously Principal Research Scientist, ForestsNSW
Steve Mackay: Formerly with Australian Water Technologies, now an independent consultant
Doug Binns: Flora Ecologist, Forests NSW
Dan Lunney: Principal Research Scientist Dept. Environment & Climate Change
Dr Peter Fullagar: Previously Principal Research Scientist CSIRO, now an independent consultant
Mike Crowley Msc: Previously Science Teacher Moruya High School, Regional Ecologist ForestsNSW, now an independent consultant
Dr Laurie Olive: Previously Lecturer in Geography Defense Force Academy
Dr Pat Hutchings: Principal Senior Research Scientist – Australian Museum
Dr Alan Millar: Principal Research Scientist – Royal Botanic Gardens – Sydney
Prof. Joe Baker AO OBE FTSE MSc PhD DSc FRACI C.Chem: Inaugural Patron of AMSA (Australian Marine Science Association), founder of AIMS (Australian Institute of Marine Science) previously Chief Scientist for Queensland.
Doug Reckord: Principal, Bournda Environmental Education Centre
Enquiries and Registration  
Email: libby.alanhepburn@bigpond.com
Phone: (02) 6495 0917
Visit: www.alcw.org.au